TC sees strong Q3, but still hurt by lower ad spend
A major dip in revenues was driven by the end of printing of several dailies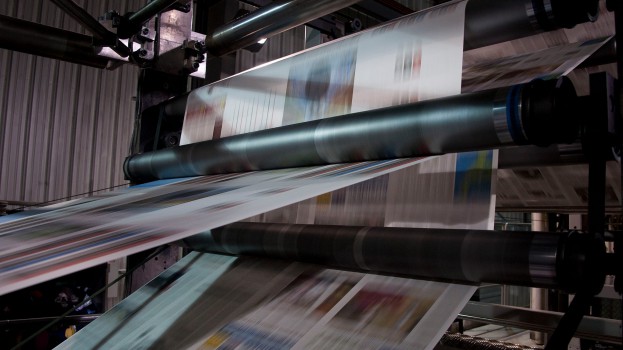 Transcontinental's financial results for Q3 (announced Sept. 6) show a major increase in revenue.
The company brought in $757.9 million, up from $477.7 million from Q3 2017 (an increase of 58.7%).
Much of those results were driven by its acquisition of Coveris Americas in May. The deal had included acquiring 21 production facilities located in the U.S., Canada, Ecuador, Guatemala, Mexico, the U.K., New Zealand and China for the value of $1.698 billion CAD, and bringing on 3,100 employees.
Despite that, operated earnings and net earnings decreased by $28.6 million (41.9%) and $29.7 million (60.6%), respectively.
"Coveris Americas generated solid revenues, with more moderate profitability than anticipated," said CEO Francois Olivier. "That being said, we are maintaining our previously established targets and we are confident that this acquisition will further contribute to our profitability as of the fourth quarter."
As TC begins to reposition itself in the packaging sector through this acquisition, the printing sector has taken a slight hit. Revenues for the sector decreased to $334.2 million in the third quarter of 2018 (down from $353.8 million, or 5.5%).
The end of the printing of the San Francisco Chronicle, La Presse and The Globe and Mail in the Maritimes drove a major portion of the decrease in sales in the quarter. The company noted that print revenue declines was partially due to a similar decline in advertising revenue for its associated products.
Revenues in the company's "other" category, which includes its media assets and advertising, came in at $69.8 million for the quarter, down from $150 million. This was due mainly to the sale of the company's media assets in Atlantic Canada and local and regional newspapers. The company added that "organic decline" in the advertising market also drove decreases.
Through the report, TC said the publishing vertical will continue to affected by the end of certain newspaper printing contracts. TC also stated that it is making efforts to limit the impact of these decreases, including through associated cost reduction measures, such as the closure of a plant located in Montréal until the end of the first quarter of 2019.