Emmys on CTV buck U.S. viewership trends
Despite consistent declines stateside, Canadian audiences have slowly, but steadily, gone up for two years.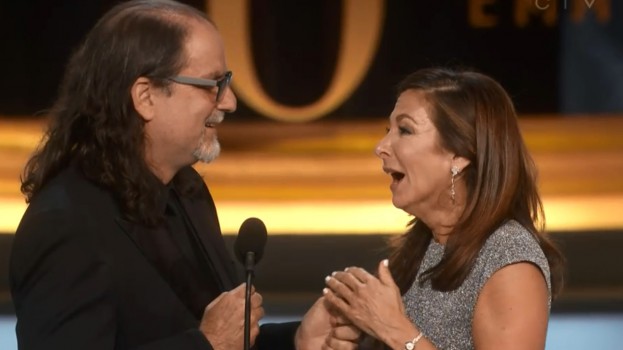 The headlines south of the border show that the Emmy Awards fell short of expectations, with phrases like "crash to a new low," "viewing figures plummet" and "very disappointing."
In Canada, however, it was a different story.
Citing overnight AMAs from Numeris, Emmys broadcaster CTV said the ceremony pulled in 1.8 million viewers, up from 1.7 million last year. Views were up across all major demos, according to the broadcaster.
The total reach for the awards was just under six million. The peak minute audience for the ceremony was at 9:51, when 2.3 million Canadians tuned in (shortly after Peter Dinklage accepted his award, before the ceremony moved onto the Best Supporting Actress category).
Although views stateside have consistently dropped for several years, last year marked a turnaround for the awards in Canada. The 2017 ceremony was the first boost after two straight years of declines – ratings in 2016 dropped 9% from the previous year's average (1.85 million), which was 21% lower than the 2014 high of 2.32 million.