More marketing tech budgets are going in-house: study
Warc and global accountancy firm Moore Stephens asserted that the trend could have "a resounding impact on the value of media-centric agencies."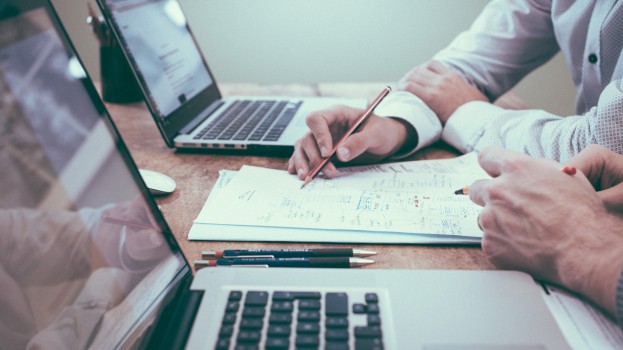 The global marketing technology market is worth an estimated US$99.9 billion – and more money was spent in-house this year than ever before.
Warc paired with international accountancy firm Moore Stephens to issue its annual report on the marketing tech economy. The firms consulted with more than 800 brands and agencies across North America, Europe, the U.K. (which Warc reports as a separate market from the rest of Europe) and the Asia-Pacific markets.
Warc defines any marketing activity that is digital-first as marketing tech – from more common things such as email marketing (which 85% of brand respondents say they currently do) and social media (75%) down to more advanced uses of technology such as data management (58%), lead generation (56%), SEO (47%) and marketing automation (41%). Unsurprisingly, brands with higher budgets were more likely to use just about all marketing tech. The areas of investment that saw the biggest difference between large- and small- to mid-budget companies were use of analytics (85% of high-budget respondents compared to 57% of the rest), ad tech (77% versus 51%) and SEO (65% versus 41%).
In total, 63% of global technology budgets were spent in-house, compared to 44% last year. Moore Stephens said it believes the trend is driven by two things: "a desire from brands to excel in their customer experience, coupled with an element of mistrust in agencies." Moore Stephens partner Damian Ryan added that the trends could have "a resounding impact on the value of media-centric agencies."
Despite the increasing in-housing trend, agencies still believe they have a lot to offer in the space. The majority of global agency respondents (58%) said they believe brands do not have all the tech tools they need or do not know how to use what they have. But when brand-side respondents were presented with the statement "We have the internal skills and talent we need to capitalize on marketing technology investments," most agreed (40%) or strongly agreed (11%). Only 18% disagreed and 4% strongly disagreed (27% were neutral).
When Warc and Moore Stephens asked agencies if they believe their clients have those same internal skills, no one answered "strongly agree." Only 17% agreed, 29% were neutral and a combined 54% either disagreed or strongly disagreed.
Nearly one-fifth (18%) of North American brands expect to increase their marketing budgets by 25% or more in the next year. The biggest rise in budget allocation was the use of marketing technology for analytics, measurement and insight – 75% of marketers in the North American market said they allocate parts of their marketing budget to this, a 19% rise from last year.