MIAs shortlist: Best Media Insights and Niche Marketing
The judges have deliberated – now it's time to see who's made the cut.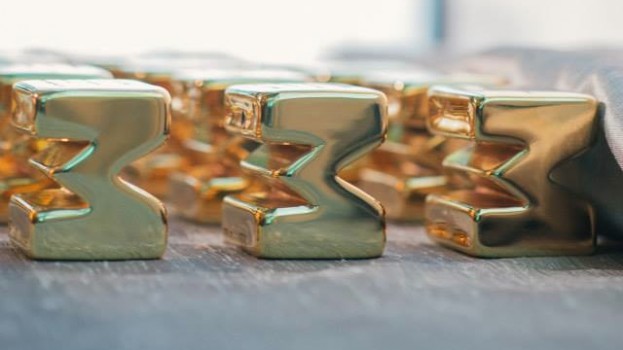 The judges have deliberated and debated, and now the 2018 Media Innovation Awards has selected its winners for this year's show.
Co-chaired by General Mills Canada VP of marketing Emma Eriksson and OMD Canada CEO Cathy Collier, the jury deliberated over two days to determine which agencies and their clients will take home Bronze, Silver and Gold MIAs at the gala in December.
The jury knows the winners already, but until that big night in November, you'll have to make due with our five MIAs 2018 shortlists. Today, we're showcasing the shortlist in the Best Use of Media Insights  and Niche Marketing categories. Over the following days, we'll roll out Best Use of Content, Best Use of Digital, Best Use of Media and Products and Services.
The MIAs Gala will take place Nov. 28 at the Carlu in Toronto.
Note: A previous version of this story incorrectly stated that PHD was the agency behind Tylenol's "Halo Pilot" campaign. The list has been corrected to acknowledge UM as the agency. MiC regrets the error.
BEST USE OF MEDIA INSIGHTS
Disruption
"VS – All In." Client: Sick Kids Foundation. Agency: Cossette
"The App That Make Milk Cartons Sing!" Client: Quebec Milk Products. Agency: Touché!
"Big Mac x Bacon Collaboration." Client: McDonald's Canada. Agency: Cossette
"Don't Drive High." Client: Government of Canada. Agency: Cossette
Launch/Relaunch
"Your Everyday Coach." Client: Sports Experts. Agency: Touché!
"Homecoming." Client: IKEA Halifax. Agency: Jungle Media
"VS – All In." Client: SickKids Foundation. Agency: Cossette
"Summer of Stripes." Client: PepsiCO Canada (Lemon Lemon). Agency: OMD Canada
"Haulers." Client: No Frills. Agency: Dentsu Media
Best New Insights
"Data vs. Car." Client: VIA Rail. Agency: Touché!
"Mental Health is Health." Client: CAMH. Agencies: UM Worldwide, Zulu Alpha Kilo
"The Isolated Campaign." Client: Responsible Gambling Council. Agency: lg2
"Meet Your Search Bot." Client: FGL Sports. Agency: Touché!
Best New Metrics
"The Stare Down Game." Client: McDonald's Canada. Agency: OMD
"Halo Pilot." Client: Johnson & Johnson (Tylenol). Agency: UM Worldwide
"Sell More Cars with Predictive Modelling." Client: Honda Canada. Agency: PHD Canada
"Movember Foundation of Canada." Client: Movember Foundation of Canada. Agency: True Media
NICHE MARKETING
Best in Niche Targeting
"Destination Pride." Client: PFLAG Canada. Agency: FCB/Six
"Anything But Sorry." Client: Canadian Down Syndrome Society. Agency: FCB Canada
"Inspiration is a Monster." Client: Art Gallery of Ontario. Agency: Cundari Group
"Halloween Banner Curse." Client: Constellation Brands (Svedka). Agency: Bensimon Byrne
"A Very Special Christmas Special." Client: TA2 Sound & Music. Agency: Bleublancrouge
"My Liver – Pee Sensor." Client: Let's Drink Better. Agency: Bleublancrouge
"Beautifully Real Moms." Client: Unilever. Agencies: Ogilvy, Mindshare
Best in Sponsorships
"Play Less Nice." Client: Nike. Agencies: Jungle Media, Anomaly
"Golden Stick." Client: Canadian Tire. Agency: Touché!
"Pollen Alerts." Client: Johnson & Johnson (Reactine). Agency: UM Worldwide
"Warning: Do Not Attempt." Client: SportChek. Agency: Touché!
"Blue Jays." Client: ABInBev (Budweiser). Agency: Anomaly
Best in Youth Marketing
"Bring Back the Bees 3.0." Client: General Mills (Honey Nut Cheerios). Agency: Cossette
"Stand With Us to #EndBullying." Client: Telus. Agency: Cossette
"Spout." Client: Post Consumer  Brands (Sugar Crisp). Agency: Ogilvy
"Big Mac x Bacon Collaboration." Client: McDonald's Canada. Agency: Cossette