Kantar creates new division, hires VP and director
The move will see Kantar Canada focus more on digital media and analytics.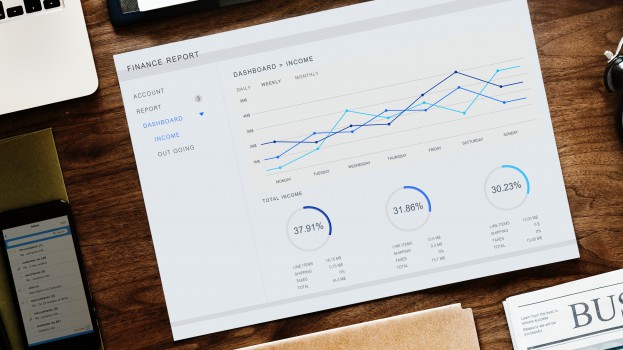 Kantar Insights Canada has launched a media and analytics division, a move that merges the company's analytics, audience and digital measurement power.
According to Kantar Canada president Scott Megginson, the data management agency currently owned by WPP drew upon client feedback when deciding to create the media and analytics division.
"There's so many different brands and we realized that it was easier to satisfy the change in client needs by bringing all of the different areas of expertise that we have together rather than having different conversations with different units," said Magginson, adding that Kantar Canada has access to a global network of 1,500 data scientists, analytics consultants, technologists and data designers.
Megginson told MiC that the company has had a strong audience measurement practice in the past through a partnership with Vividata. The launch will now give Kantar the ability to build upon its digital media focus with the Marketing Mix Modelling capability – which he says is new to Canada – and a focus on return on investment (ROI).
"There is a bigger play right now, when you think about a lot of brand tracking research has been really backward looking, we see what people have done, see how people have reacted in the past," he said, adding that the goal now is cast its lens toward the future.
"We realize that survey data will always play a role but how can we use other forms of analysis to understand better the impact it's having as the media environment changes, but also be more forward looking."
Other agencies and divisions focusing on data and analytics include Acxiom (recently acquired by IPG) and GroupM's mPlatform.
The launch came with the hire of Lisa Freedman, director of digital and media research, and Hilary Borndahl, VP of analytics, brand and marketing ROI.
As director of digital and media research, Freedman will be Kantar's Canadian digital and media lead.
"What Lisa brings to this is client experience. She has been working with different client organizations [and] different media buyers and suppliers, so she has a really strong understanding of what they need to make the decisions on their investments," Megginson said of the hire.
A similar role was previously held by Paul Neto, who has moved on from the company, according to Megginson.
Freedman joins with experience in ad sales and research at Disney-ABC Television Group, Scripps Network Interactive, NBCUniversal Media and  Rogers Communications.
According to Megginson, Borndahl will focus on brand and marketing ROI as VP of analytics, brand and marketing ROI across Kantar Insights Canada, utilizing her background in analytics and marketing at Neilson and Hotspex.
Megginson called Borndahl "a real star in Canada,"  noting her years of experience in measuring Market Mix Modeling, media allocation and various ROI analyses.
"We were really excited about having the opportunity to bring her on board, it was really the missing link that we had on our team," he said, adding that Borndahl's is a new position in Canada.