Print, digital dollars down for Torstar
The company brought in $126.4 million in revenue, a drop of 13%.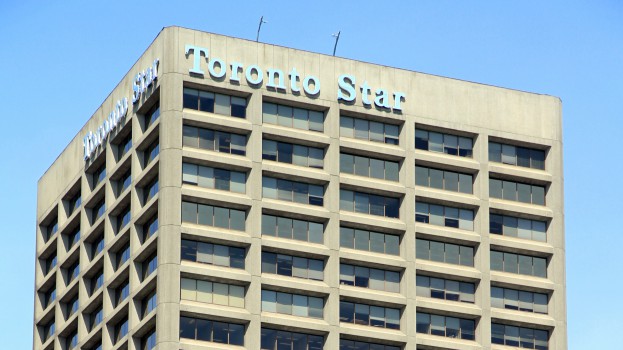 Revenue for Torstar in Q3 fell 13% from the same period last year.
The company that publishes the Toronto Star and other regional and community newspapers brought in $126.4 million in revenue, down from $145.9 million in Q 2017.
Revenue from the "Communities" segment dropped 17%, coming in at $60.7 million. "Dailies," which includes not only the Star but also the Waterloo Region Record and Hamilton Spectator, fell less drastically, dropping 8.5% and bringing in $67 million. Digital ventures (driven largely by Torstar's stock in VerticalScope, a digital media firm that owns more than 1,400 websites and forums) brought in $15.4 million, down from $17.8 million.
Print advertising brought in $46.9 million – $23.4 million being from community titles and $23.5 million from the dailies. After falling from a total of $69.9 million in Q3 2017, print now represents 33% of Torstar's total revenue (down from 38%). Local print advertising in particular plagued the Communities segment; Torstar noted that local print advertising revenue was down 23% in the first quarter, and local represents the bulk of revenue for Communities. Flyer distribution, also a major contributor to the segment, brought in 16% less revenue for the quarter as well.
Digital advertising revenue is also down overall, coming in at $28.1 million (down from $31.4 million). Most of the dip in digital was in the Communities segment ($6.2 million, down from $7.7 million), as it rose slightly in the Dailies segment ($6.4 million, up from $5.9 million).
In announcing its results, the company frequently made reference to the "transformation" that is currently underway, largely focused on developing its digital product. Last month, the company's paywall for the flagship Toronto Star website went up. It also added registration systems to several of its regional news sites, yorkregion.com, simcoe.com and toronto.com, in order to enhance its data collection abilities. It also acquired assets of iPolitics at the end of the quarter.