Investment in digital analytics is on the rise: study
More than half of CMOs surveyed spend at least a quarter of their ad budgets on programmatic tech.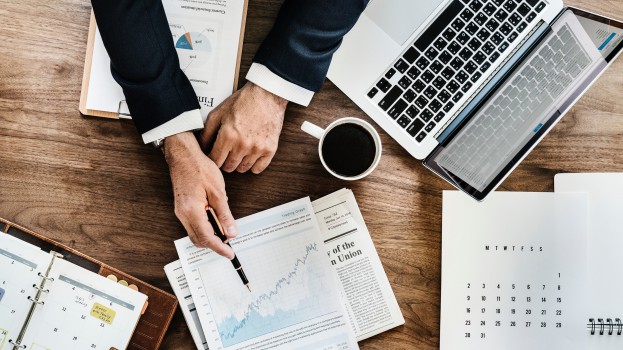 As the year comes to a close, marketing efficiency, data-driven insights social are taking front and center for CMOs around the world, according to a recent Forbes survey.
Conducted by Forbes Insights and The Trade Desk, "The Modern CMO: New Goals, New Metrics, New Markets" gained insight from 226 CMOs from companies across various industries in North and South America, Europe and Asia-Pacific, all with more than $US500 million in annual revenues.
According to the survey, nearly half (46%) of respondents say efficiency in marketing is a top priority, followed by customer experience (42%), investment in technology (41%), brand awareness (39%), reaching younger generations (35%) and global expansion (35%).
Although respondents also say efficiency is an important factor in their development (25%), results were varied, with 20% calling investment in technology the most important.
According to Forbes, the two are connected: 86% of respondents claim to be increasing their investments in marketing technology over the next year, 46% of of whom say they will increase their investment by a minimum of 25%.
While the majority of the companies surveyed say they base their marketing decisions on data-driven insights more than half the time, 95% use data to inform audience segmentation strategy – a method of categorizing and combining audiences based on criteria.
The survey indicates that, with the growing need for efficiency, CMOs are turning more to digital analytics. Nearly half (42%) say their role has changed to include more digital and analytics in the past few years.
Meanwhile, nearly half of respondents (45%) say that their advertising media mix has included focusing more on social, with 37% saying they increased their focus on mobile applications and 31% saying they have increased their focus on in-store applications.
According to Forbes, the metrics reflect marketers' growing need to get in front of customers wherever they are, with the number of cord-cutters growing approximately 30% per year over the past three years, smartphones being owned by well over half of U.S. adults (77%) and two-thirds of adults engaging in social media.
Forbes says that this is where programmatic media buying comes in, with more than 150 of the 226 of those surveyed saying they "spend at least a quarter of their advertising budgets on programmatic technologies."
Transparency is cited as the biggest factor in choosing a programmatic advertising partner (45%), followed by access to emerging channels (39%). Surprisingly, quality of inventory was only regarded as an important factor by 37%.