Facebook revamps collection tool
Lists of saved images, videos and ads are now shareable, in an effort to increase shopping and browsing on the platform.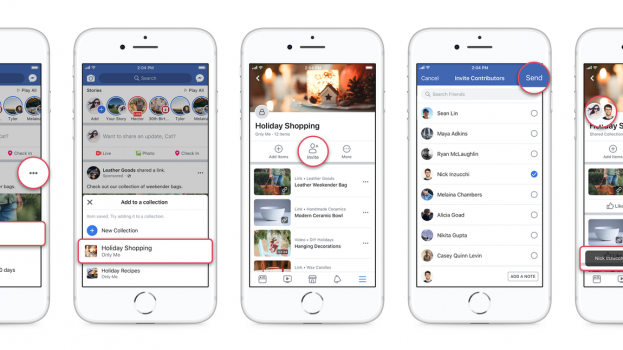 Facebook has made a major update to its "Collections" feature, with the aim of increasing shopping and browsing activity on the platform.
Collections, similar to the feature of the same name on Instagram, allow users to save, organize and find posts both from their friends and from public pages they follow. They can also save Watch videos, Marketplace listings and paid ad spots. Now, with the newest update, Facebook users can share their collections of saved content with others by adding them to the collection, similar to the way they would add them to a group.
The roll-out was timed with holiday shopping to encourage its use as a collaboration tool or wish list. Similar to Pinterest's Pin Boards, it allows multiple users to contribute, so Facebookers can create a "Holiday Shopping" collection, then invite their friends to add to it.
According to Facebook, the collections feature is used by "millions," and user feedback has led the company to make it shareable.