By the Numbers: The new generation of radio listeners
RadioConnects delves into radio consumption habits among different generations and how radio influences them – and where it has ground to make up.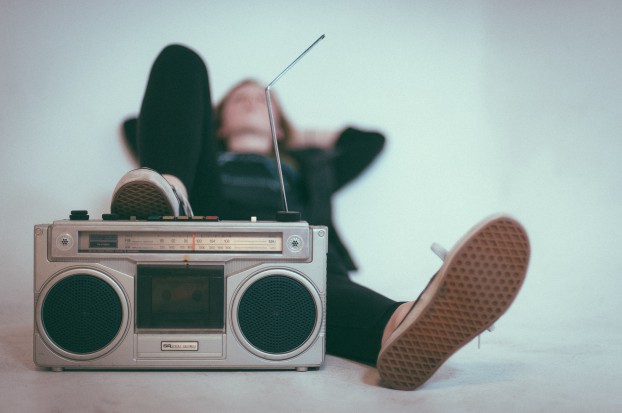 Rumours that video has killed the radio star may have been greatly exaggerated.
Numerous reports, from Deloitte to GroupM, have shown that radio consumption and reach is still healthy and in many cases, has potential to grow. Platforms such as iHeartRadio and RadioPlayer Canada have created new revenue opportunities for the medium, and millennials love radio just as much, if not more, than they love TV.
As the medium pushes forward into 2019, industry organization RadioConnects has introduced new research to better understand how different generations consume radio.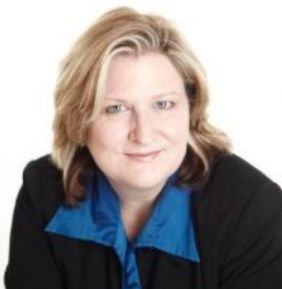 The study is the first of its kind, says RadioConnects president Caroline Giannias (pictured left), because it breaks down age demographics in a more detailed manner.
For example, rather than looking at data from the general "millennial" demographic, it divides millennials – or "Generation Y" into "Y1″ (maturing millennials, age 22 to 29 years old) and "Y2″ (milestone millennials, 30 to 37 years old).
The generations studied include:
B2, OAS Boomers (65 to 72 years old)
B1, Freedom 55 Boomers (54 to 64 years old)
X2, Established Gen X (46 to 53 years old)
X1, Advancing Gen X (38 to 45 years old)
Y2, Milestone Millennials (30 to 37 years old)
Y1, Maturing Millennials (22 to 29)
Gen Z, people born 1996 to 2012, were included, but results were suppressed due to the low sample size. RadioConnects will expand its 2019 study to include people as young as 15 in order to get a better handle on the generation.
Unsurprisingly, all generations have wildly different habits, and RadioConnects' study shows that even "millennials" tend to disagree with one another.
Media consumption and ad tolerance
When it comes to how they discover music, older generations rely heavily on radio; Gen X and boomers cite radio as their number-one source for discovering new music. The X2 (Established Gen X) group had the highest rate of this, with 32% saying they used radio to discover new music. It still came in second among that group, with just under half (46%) saying they get recommendations from friends and family.
The younger generation has a tendency to rely on more platforms for discovery and use them almost equally; 55% get music recommendations from YouTube and 52% get them from friends and family.
For personal music listening, 55% of all listeners prefer it to be ad-free (65% of millennials say so), and 45% say it's important that it be accessed anywhere (64% among millenials).
The youngest Canadians avoid ads the most – 75% of the Milestone Millennial respondents click to hide ads on social media sites, and 61% use ad-blocking technology. And, although younger people listen to digital streaming sites, more than two thirds of the overall millennial respondents (68%) find ads on music streaming sites too repetitive. However, only 35% of the Freedom 55+ Boomers and 30% of OAS Boomers feel that way.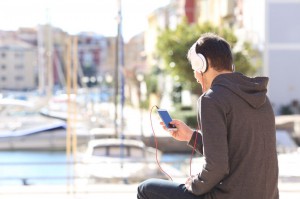 Attitudes toward radio
Every generation has a relatively high rate of enjoying radio, and radio enjoyment seems to correlate with age. The lowest rate of enjoyment is among the Y1 (Maturing Millennial) group, with 80% saying they find radio enjoyable, while both Boomer groups have a rate of 92%.
Enjoyment aside, radio doesn't boast the highest rate of paying attention; 66% of all respondents say they pay attention to radio when they listen to it, with internet consumption (92%) and television (77%) significantly ahead (although it is slightly ahead of listening to personal music, at 59%). While that means audiences might not be as engaged in radio, it does speak to the medium as a "lean back" experience.
However, one stat Giannias said she found surprising is that millennial listeners, particularly the M1 (Maturing Millennial) group, are more likely to use the radio "for company." In fact, 37% of the under-30 crowd say they listen to the radio to "keep them company," a stat only topped by the OAS Boomer crowd (45%). Other generations tend to use the radio more "to relax and unwind."
Attribution
Radio isn't commonly used as a source for finding out more about products – only 14% of respondents say they use radio to find out more about products and services, while online, TV and social media rule in this category. One-third of respondents report noticing ads on radio, putting it behind TV (50%). It's also second-place to TV in terms of remembering the ads, although only 28% of respondents report remembering radio ads.
Additionally, 48% of respondents say they check online about products they hear on the radio after hearing the ad.
Radio advertising is second in terms of trust (12%, also tied with internet advertising), and TV comes out on top at 16%. However, most respondents (57%) say they trust no advertising medium over another. Maturing Millennials tend to trust radio (14%) more than social (12%), as do Milestone Millennials (13% for radio, 10% for social).
Established Gen X-ers are the most likely to purchase a product after hearing a radio ad (28%), followed by Milestone Millennials (24%).
In 2019, RadioConnects will conduct another edition of the study, including 15- to 17-year-olds, with additional life-stage composition questions to further refine the demographics and further questions about media consumption.