How Canada's smart speaker usage stacks up
The market growth is outpacing other countries.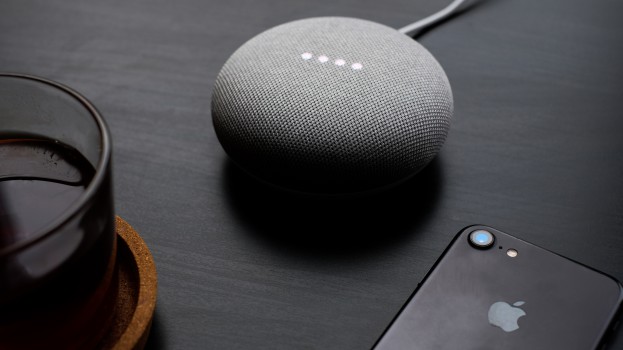 Hey Google, is Canada leading the way for smart speaker usage?
A new study by eMarketer shows that nearly one-fifth (18.2%) of Canada's internet users use smart speakers at least one per month, totaling 5.8 million people.
That puts Canada ahead of three out of the six markets studied by eMarketer. Germany (17.2%), France (14%) and China (10%) all have lower usage rates, whereas the U.S. and the U.K. outpace Canada at 26% an 22.4% respectively.
The study looked at 1,700 survey and traffic data points from more than 160 sources, including research firms and regulatory agencies around the world. It also used sales projections, historical trends and company-specific data from various manufacturers. Only physical smart speakers (such as the Google Home and Google Home Mini, Amazon Echo, Apple HomePod and other AI-powered speakers) were considered, and not devices with built-in voice assistants such as smartphones.
The study also asserted that penetration in Canada was likely hampered by most mainstream devices' primary functions being in English. For example, Amazon's Alexa only adopted understanding of French in October of 2018, nearly one full year after Echo launched in Canada.
Next year, eMarketer predicts that a total of 6.7 million Canadian internet users will use smart speakers, representing growth of 15.2%. This puts Canada's growth rate ahead of Germany and the U.K.
While eMarketer provided the breakdown of which brands of speakers were the most popular in the U.S. and U.K., it did not provide penetration information on other markets. According to eMarketer, Amazon is the dominant manufacturer in both markets (68% in the U.K., 66% in the U.S.) and will remain in the lead for another year. However, eMarketer also predicts that Google Home will gain some ground in 2019, hitting around 30% in both markets.
Media companies in Canada currently working with smart speakers include TheScore and Bell Media.