How the influencer landscape will shape up in 2019
How will Snapchat stack up? Will fake followers continue to plague buyers? Which platform is the next big thing?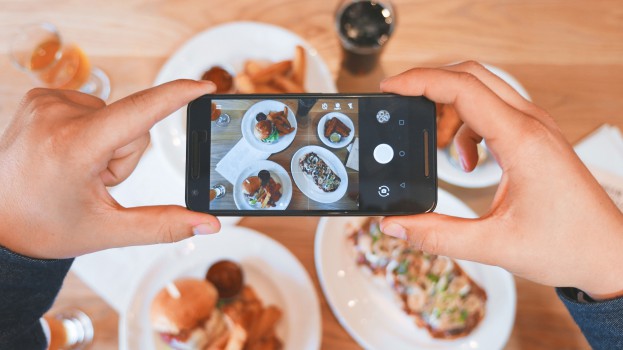 If the media landscape changes at the speed of sound, then social media changes at the speed of light.
Just five years ago, young people were still mostly on Facebook and Instagram was still experimenting with 15-second video in home feeds. YouTube ruled video and brands were eager to put their dollars into it. Vine was on the rise and Twitter was fresh off a disappointing IPO. Snapchat was just shy of being declared the next "big thing" in social media.
Now, Facebook, although a behemoth, is more appealing to Gen X than Z, Instagram has impeded on Snapchat's Story territory, Twitter has risen to profitability, YouTube has been the centre of widely-publicized brand safety scandals and Vine is no more.
It's crazy enough to navigate for users. For brands and buyers, it's a whole other ball game. The biggest YouTubers have gone from being "YouTube celebrities" to celebrities in their own right, with some influencers' rates shooting up and paving the way for a new generation of "micro-influencers." Branded content has become so mainstream that some young Instagram users are even pretending to have sponsorship deals for the cred. Metrics remain a pain point for many, while trends have proven that something as simple as a platform re-design (or getting publicly dissed by a Kardashian) can have a drastic impact on users and stocks.
MiC consulted with some of the top agency leaders and experts in the influencer and digital fields to see how they think this year will play out.
Mini? Micro? Nano?

The rise of the "micro-influencer" and now "nano-influencer" has been hotly disputed in the industry. While some see deals with mid-range influencers – or even everyday social media users with larger-than-average follower counts – as a viable alternative to increasingly pricey social superstars, others see the efforts as a waste of spend.
Influicity founder and CEO Jonathan Davids says whether an influencer has hundreds of thousands of followers or as few as 1,000, "brands are seeing value in influencers of all sizes." He says the so-called "nano-influencers" are especially important in niche topics. "If you're trying to reach an audience in a very particular geographic area or a super high-luxury category, you might be better off with low-reach, high-impact."
But Adrian Capibianco, president of Vizeum, says it's possibly part of a broader problem. "We might be getting to a possible influencer overload. You're getting that smaller, more organic base [from nano-influencers], but executing that at scale is a bit of a challenge." He predicts that by the end of the year, "influencer overload" will be a real problem that forces brands and agencies to rethink their influencer strategies and focus on more long-term relationships. He also predicts brands may use "in-house" influencers more, referring to things like spokespeople and brand reps. "Someone more closely related to the brand as opposed to someone just talking about a product."
New platforms
Most of the focus has been on YouTube and Instagram for creators' career launch pads, especially for those looking to pair with brands.
But the launch of Pinterest in Canada has got plenty of people talking. Davids, for one, says the platform is coming into its own, especially as an influencer platform. "Pinterest is becoming very competitive, especially in the retail category," he says, adding that his company is running a number of Pinterest-specific campaigns this year, something it's never done before.
Capobianco says any platform with "scalable video inventory" will continue to do well. "There's the big ones you think of like YouTube and Facebook, but also Snap, they continue to see spend."
While Capbianco acknowledged that users were slowing on Snapchat, the "death of Snapchat" narrative may be exaggerated. "I don't think they're done by any means. Their overall ad sales will be a telling point for the future."
By the numbers
Digital media has been heavily scrutinized for walled gardens and misleading metrics. Now, many (including outgoing Unilever CMO Keith Weed) are calling for influencers to be brought into that conversation. Instagram has already purged its platform of thousands of bot accounts with fake followers.
And Chris Williams, VP of digital with the Association of Canadian Advertisers, says it's about much more than just followers. "The numbers for how many followers [an influencer has] are very soft, and how that turns into actual organic media exposure for what duration is very questionable." He says that even with high-profile marketers calling for changes, he doesn't see change in the near future. "I don't hear of any measurement services that are attending to influencers' media reach, nor is anyone asking the [Media Ratings Council] to look into it."
He says influencers must find a better way to show their value.
Davids also warned against the inflation of CPMs for influencers. "Unless it drives brand equity or sales lift, it's becoming more difficult to demand large brand dollars," he says. "From an e-CPM standpoint, influencer media should not cost more than $10 per e-CPM."