Big Bang, New Year's coverage take the top: Numeris
While The Big Bang took English audiences, the big bang of fireworks for New Year's Eve harnessed the power of the Francophone market.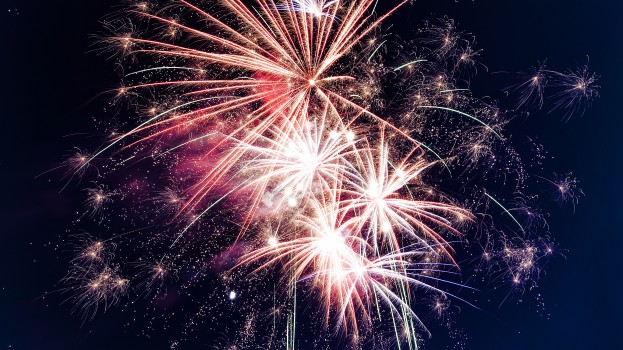 The Big Bang Theory is back to its normal broadcast schedule. Unsurprisingly, that means it's back on top.
The CTV comedy pulled in an average minute audience (AMA) of 3.4 million for its broadcast on Jan. 3, making it the most-viewed of all single-night programs (among English audiences) for the week of Dec. 31 to Jan. 6. That's according to the Numeris charts for the week.
Big Bang beat out the glitzy 76th Annual Golden Globe Awards, which took in 2.9 million viewers, a drop from previous years. Young Sheldon followed with 2.9 million viewers. Rounding out the top-five were broadcasts from the 2019 IIHF World Junior Hockey Championship on TSN.
Despite still pulling in the top numbers nationally, Big Bang was beat out in most regional markets. While the Globes took the top spot in markets such as Montreal, Vancouver, Calgary and Toronto, hockey ruled the Edmonton market. City's broadcast of Dick Clark's New Year's Rockin' Eve with Ryan Seacrest special also played well in markets such as Montreal and Toronto, but Canadian New Year's coverage also fared better in some markets, with Global's breaking the Vancouver top-five and CBC's making Edmonton's top-five.
In the Francophone market, Radio-Canada's countdown special took the top spot, with 4.41 million viewers, thus beating out Big Bang and making it the top-viewed program in the country for all languages.
Canada (Anglophone)
1. The Big Bang Theory on CTV Thursday at 8 p.m.: 3.4 million viewers
2. 76th Annual Golden Globe Awards on CTV Sunday at 8 p.m.: 2.9 million viewers
3. Young Sheldon on CTV Thursday at 8:31 p.m.: 2.49 million viewers
4. World Juniors: Preliminaries on TSN Monday at 8 p.m.: 2.36 million viewers
5. World Juniors: Playoffs on TSN Wednesday at 6:30 p.m.: 2.08 million viewers
Quebec (Francophone)
1. Bye bye 2018 on SRC Monday at 11 p.m.: 4.41 million viewers
2. Infoman on SRC Monday at 7:30 p.m.: 2.59 million viewers
3. Les coulisses du bye bye 2018 on SRC Monday at 12:15 a.m.: 2.05 million viewers
4. La fureur: spéciale 20 ans on SRC Saturday at 9 p.m.: 1.9 million viewers
5. En direct de l'univers on SRC Monday at 7 p.m.: 1.66 million viewers
Montreal (Anglophone)
1. 76th Annual Golden Globe Awards on CTV Sunday at 8 p.m.: 125,000 viewers
2. Dick Clark's New Year's Rockin' Eve With Ryan Seacrest 2019 on City Monday at 11:30 p.m.: 102,000 viewers
3. The Big Bang Theory on CTV Thursday at 8 p.m.: 89,000 viewers
4. Young Sheldon on CTV Thursday at 8:31 p.m.: 79,000 viewers
5. Criminal Minds on CTV Wednesday at 10 p.m.: 64,000 viewers
Toronto/Hamilton
1. 76th Annual Golden Globe Awards on CTV Sunday at 8 p.m.: 842,000 viewers
2. The Big Bang Theory on CTV Thursday at 8 p.m.: 785,000 viewers
3. Dick Clark's New Year's Rockin' Eve With Ryan Seacrest 2019 on City Monday at 11:30 p.m.: 579,000 viewers
4. Young Sheldon on CTV Thursday at 8:31 p.m.: 568,000 viewers
5. World Juniors: Preliminaries on TSN Monday at 8 p.m.: 521,000 viewers
Edmonton
1. World Juniors: Preliminaries on TSN Monday at 8 p.m.: 157,000 viewers
2. World Juniors: Playoffs on TSN Wednesday at 6:30 p.m.: 145,000 viewers
3. Hometown Hockey on Sportsnet Sunday at 6:11 p.m.: 128,000 viewers
4. The Curse of Oak Island on History Sunday at 10 p.m.: 94,000 viewers
5. Canada's New Year's Eve: Countdown to 2019 on CBC Monday at 11 p.m.: 86,000 viewers
Calgary
1. 76th Annual Golden Globe Awards on CTV Sunday at 6 p.m.: 126,000 viewers
2. World Juniors: Preliminaries on TSN Monday at 8 p.m.: 125,000 viewers
3. The Big Bang Theory on CTV Thursday at 9 p.m.: 89,000 vieweers
4. MacGyver on Global Friday at 9 p.m.: 87,000 viewers
5. Criminal Minds on CTV Wednesday at 8 p.m.: 86,000 viewers
Vancouver/Victoria
1. 76th Annual Golden Globe Awards on CTV Sunday at 5 pm.: 393,000 viewers
2. World Juniors: Preliminaries on TSN Monday at 8 p.m.: 285,000 viewers
3. The Big Bang Theory on CTV Thursday at 8 p.m.: 234,000 viewers
4. World Juniors: Playoffs on TSN Wednesday at 6:30 p.m.: 225,000 viewers
5. Global New Year's Eve Special 2018 on Global Monday at 11:30 p.m.: 219,000 viewers