New NBA package lets you stream in 10-minute intervals
The league is hoping to capitalize on its growing Canadian audience, which is increasingly into social.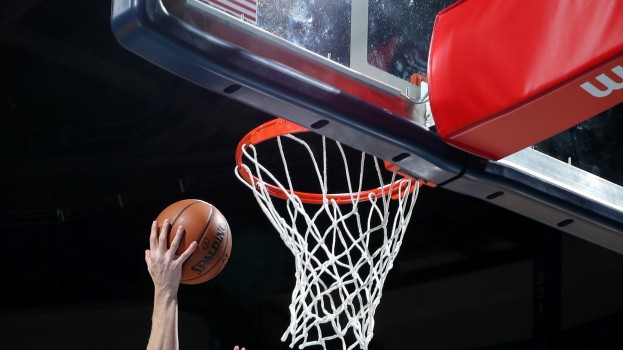 Digital viewers who want to watch just a little bit of basketball can now buy online game passes for 10 minutes at a time.
NBA has introduced a new 10-minute pass, launched earlier this week. Canadian viewers can purchase 10 minutes of live-streamed NBA games online for $0.99. It's an extension of NBA's League Pass program, which offers access to more than 600 live games. Earlier this season, NBA Canada introduced quarter-by-quarter pricing on League Pass (single games start at $6.99, and drop to $2.99 after the first half and $1.99 after the third quarter). This is the next iteration of that.
While the NBA doesn't share subscription info on League Pass or how many have engaged in the quarter-by-quarter pricing, stats provided to MiC by an NBA spokesperson show that League Pass subscriptions are up 21% over last year, which was already a record season.
Chris Benyarko, SVP of direct-to-consumer at NBA, tells MiC the quarter-by-quarter pricing has attracted new users to League Pass, and "[We] have seen single-game viewers increase." Adding the 10-minute pass, he said, is in the interest of providing "as many choices as possible."
Additionally, he said, many users have upgraded from the quarter-by-quarter pricing to partial- or full-season subscriptions, indicating that these transactional options tend to lead to conversions.
NBA Canada will promote the pass through broadcast and digital buys across its own digital and social networks. The NBA spokesperson says those accounts have grown their engagement by more than 130% year-over-year. He also says linear viewing is up, with AMAs for NBA games for the first 14 weeks of the season up 31% year-over-year.
Being that the Canadian NBA fanbase is increasing active on social media, Benyarko says the 10-minute option will provide an opportunity to join the game "when it's convenient for them."
The addition comes the same week that Bell Media's TSN has launched a day pass for its sports streaming service.