Global brings in Jennifer Valentyne for morning show revamp
The longtime TV personality will make her return to morning television after three years away.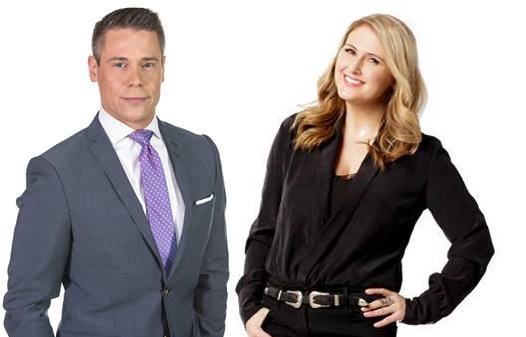 Corus Entertainment has announced a new programming change just in time for "Valentyne's" day: Canadian TV veteran Jennifer Valentyne will make her return to the morning TV airwaves.
Beginning March 4, Valentyne will appear as the co-host of the newly revamped Global News Morning Toronto, which will air weekdays from 6 to 9 a.m. She will share the hosting chair with longtime Global News anchor Anthony Robart, while weather specialist Liem Vu and field reporter Marianne Dimain will continue in their respective positions.
Valentyne is perhaps best known for her longtime stint on Breakfast Television. For 24 years, Valentyne hosted various segments on the show, including the "Live Eye" segment. Her time with the Rogers Media property ended when the show cut the segment in 2016. From there, she also served as a host for The Bachelorette Canada, and then returned to mornings following a move to radio. For two years, she hosted Q107′s morning show alongside John Derringer.
It was during her time at Corus' Q107 that the company really took note of Valentyne's mass appeal. "She has this ability to connect with people. Every time we'd tap her for one of our TV projects, it's always drawn massive audiences," Mackay Taggart, news director for Global News Toronto, tells MiC.
He adds that the combined strength of Valentyne and Robart will help set Global's program apart from competition, thanks largely to Robart's relatability. "We see news in the morning as needing to be a bit gentler, a bit more of a conversational approach. Anthony has that way about him; he's a father, he's a hockey coach. We wanted someone where people would feel like if he weren't in the hosting chair, he'd be at home watching the news himself."
The show overall will focus largely on local, Toronto-centric issues, as part of a response to what Taggart calls "a weakening emphasis on local, crucial information."
"We wanted to create a platform where we could have a large focus on news and lifestyle, but always keeping it in the context of the community of the [Greater Toronto Area]."
The revamping of the Toronto show comes two weeks after Global extended the run of its national morning show (which directly follows the early show) by 30 minutes.