St. Joseph acquires Rogers Media's magazine titles
The Toronto-based company says it will make job offers to all of Rogers' current publishing staff.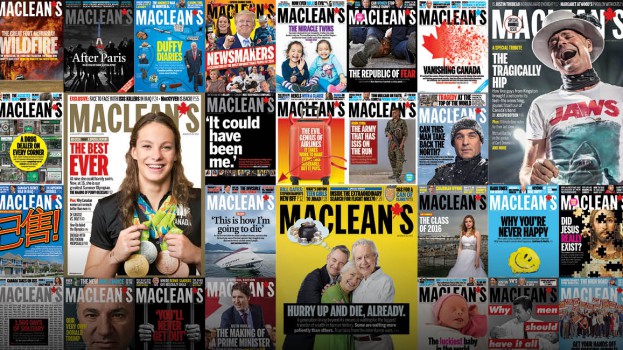 Rogers Media is officially out of the publication business.
Today, Toronto-based St. Joseph Communications, the publisher behind Toronto Life, Fashion, Wedding Bells and more, entered into an agreement with Rogers Media to buy all seven of the media and telco giant's consumer print and digital magazine brands.
St. Joseph now owns Maclean's, Chatelaine (English and French), Today's Parent, Hello! Canada and digital-only brands Flare and Canadian Business. It has also taken on Rogers Media's custom content business. St. Joseph will offer all current Rogers Media employees employment through the deal, which is expected to close next month.
St. Joseph expressed commitment to "developing and growing these iconic Canadian brands," according to a statement.
Tony Gagliano, executive chairman and CEO of St. Joseph Communications, said in the statement that the company welcomes Rogers' magazine brands' "diverse and loyal audiences and advertisers." The two companies will work together to "ensure a smooth change of ownership." There will be no disruptions for those receiving print and digital subscriptions.
The move sees Rogers Media officially exit the publishing business, with its media business now focusing primarily on TV, radio and web. In recent years it has been gradually reducing operations in the magazine division, reducing print schedules, shuttering some brands (such as LouLou) and moving others to online only. It left its B2B publishing unit behind in 2016 when it put all its former titles in the category, such as Canadian Grocer and Cosmetics Canada up for sale (full disclosure: Marketing was acquired by MiC parent company Brunico).
Last summer, Rogers' consumer pubs and custom content division saw major staff cuts. Approximately one-third of the division, or 75 people, lost their jobs amidst the cuts. Reports of Rogers' impending sale of the magazines first surfaced in late 2018, although the company would not confirm to MiC at the time that it was looking for a buyer.
Rogers Media president Rick Brace said of the sale, " It was a difficult decision, but one we believe is right as we accelerate our strategic vision and reposition our media business for the future."
For its part, St. Joseph has spent the last several years diversifying its own media offering; beyond its publications, the company has aggressively grown its events division, acquiring consumer properties such as Toronto Beer Week and Cocktail Week. Custom content has become a major pillar in its strategy, and it's also acquired custom content agency Totem.