Cadillac campaign drives the showroom to the living room
The digital campaign targets potential auto buyers who would rather stay home.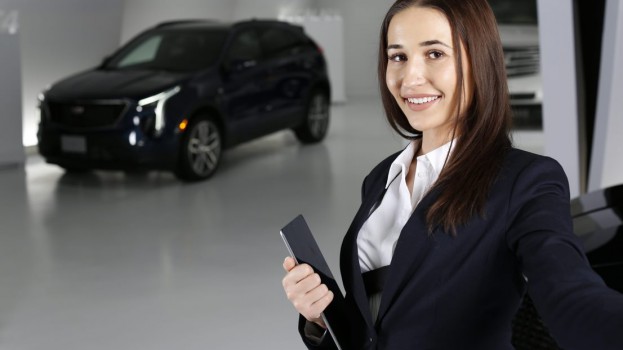 Many auto manufacturers aim to drive Canadians to showrooms with their paid media campaign. The latest effort by Cadillac is no different – except that the showroom is their living room. Isobar Canada has recently delivered what it says is an industry first as part of its its first major launch for Cadillac since being named AOR last year.
Part personal shopper and part digital showroom, the new "Cadillac Live" experiential campaign gives luxury car buyers a live, immersive brand experience that goes above and beyond the usual online research journey.
Shoppers can settle back into their living room chairs and connect with a live agent that answers their questions and live streams multiple views of the Cadillac vehicles they choose on the internet-connected screen of their liking. The agents are equipped with Bluetooth headsets as well as an app interface that enables available colours and accessories to be showcased and selected on-screen during the session. Once choices have been made, shoppers are connected with a local dealer to book a test drive.
Ryan Paterson, group creative director at Isobar Canada, tells MiC Cadillac Live was created to fill a gap for luxury vehicle shoppers. "We wanted to to bring buyers closer to the brand and build a human connection with personal service. One of the hallmarks of luxury is service, so we created something that feels very one on one, approachable and service oriented through the innovative use of technology."
Cadillac Live is being promoted to shoppers who are in the market and actively engaged in vehicle shopping aware of the site with a multi-tiered paid media effort that includes digital display, online videos, search and social media ads as well as PR and events.
The Cadillac Live showroom was created at a Toronto film studio through Isobar Canada's efforts. It's available to car buyers during business hours five days per week online.