Cue wins La Presse
The legacy Quebec publication, now digital-only, offers Cue its first foray into the Francophone market.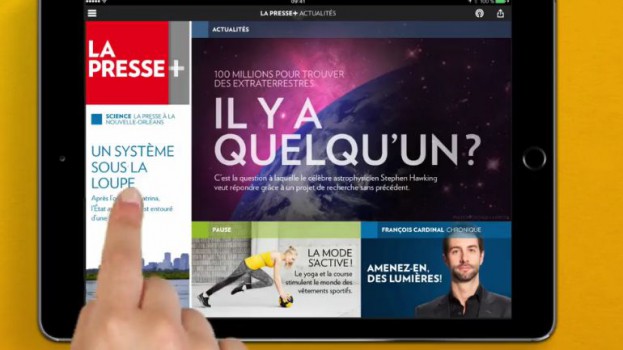 Quebec news stalwart La Presse has tapped Toronto-based Cue Digital Media to rep its sales in the English Canada market.
Cue CEO David U.K. tells MiC the deal is "huge for us". As for La Presse, the company has successfully undergone a digital news transformation. It ceased publication of its print newspaper last year after years of investing more in its digital products, including its tablet version, La Presse+.
"It is a very dominant force in Quebec," says U.K. "It'll elevate our presence in both English and French Canada. With our ability to offer not only very well-known French inventory, which is hugely desired for advertisers, but also to amplify some of our content we've been developing to French and English advertisers for Canada."
Cue's CEO confirms that it's a "multi-year project," and that Cue is integrating a number of La Presse's staff into its offices.
La Presse does not reveal its online reach; however according to a 2018 reader study by Vividata, the flagship La presse newspaper website has more than twice the readership of its closest competitor, Le journal de Montréal and more than four times the readership of competitors Montréal gazette and Le devoir. On an average weekday at the time of the study, La presse saw an estimated 649,000 readers, compared to Le journal's 307,000, Le devoir's 136,000 and the Gazette's 113,000.
According to a rep for La Presse, the company's entire digital ecosystem reaches 63% of French-speaking Quebecers on a monthly basis.
For La Presse+, the company says it reaches just under 520,000 unique tablets per month, with 59% of its readership between 25 and 54. It also recently expanded its content through Apple News+, the new subscription news service by the tech giant.