New and now: The good, bad and not-quite of TV
With fall TV planning around the corner, buyers weigh in on what's got them talking, and what they'd like more of.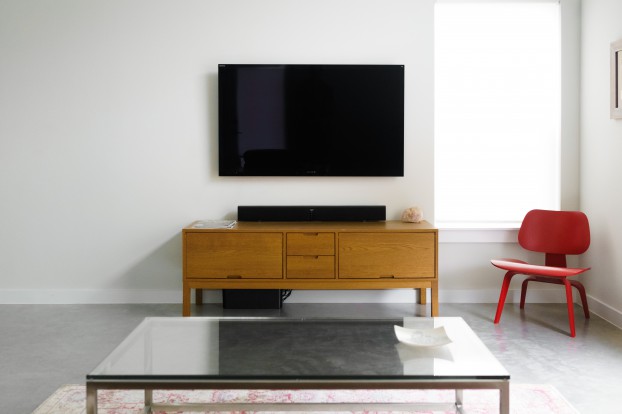 The days are longer. The sun is high. The snow is melting.
It's coming: fall TV time.
In a few weeks, Canadian TV buyers will fly to Los Angeles to attend the U.S. upfronts and get a preview of what those networks have to offer. Then, they'll return to their home offices and hunker down to prep for the Canadian upfronts.
In the advertising world, the subject TV often brings about negativity. Cord-cutting and increasing digital competition are resulting in increased audience fragmentation. Ad spend on TV has is predicted to see more declines (GroupM predicts it will take $3.1 billion in investment this year, a 3.8% drop over two years).
But despite that, there is hope. According to the GroupM report, and many others like it, TV's ad spend declines are subtle, compared to the likes of print newspapers (20.8%) and magazines (9.3%). And, coinciding with TV's relative resilience in the face of declining ad spend is the growing consensus that TV, from a content perspective, is stronger than it's ever been.
Rookie series New Amsterdam, the highest-achieving new show in terms of AMA in Canada, is among the top-five series overall in the country, nestling in nicely alongside powerhouses like The Good Doctor and the soon-to-be-cancelled Big Bang Theory. Also pulling in big ratings are The Conners, Magnum P.I., The Rookie, FBI and Canadian originals Jann and Coroner.
With TV on the ad community's mind, CARD tapped buyers to see what they'll be looking for, what's got them excited and what they're still waiting on.
New tools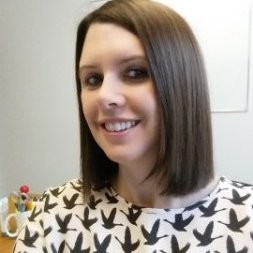 Canada's broadcasters are hard at work making changes on the back end, whether that's to make buying an easier process (like CBC's new cloud-based system in partnership with Crywolf) or adding a layer of automation and targeting. Some are still in the testing phase, but all have buyers talking.
Lindsey Talbot (pictured left), managing director of trading and activation at Wavemaker, has tried them all. While these systems "aren't going to be the final solution for every client," an extra layer of precision-targeting is the shot in the arm the industry needs.
"I don't think it'll ever replace the role of [traditional sales], but it's taking the reach that we love from TV and adding first-party data to give new targeting." She says she'd also prefer these various systems – like Bell Media's SAM and Rogers' Red – to be found in a single platform, as that's reflective of how advertisers buy media. "We should be able to see all the inventory across one platform." But Talbot says she's a realist and doesn't think it's likely that the broadcasters will be eager to work together in such a capacity in the near future.
Nathalie Dupont, director of television systems at Media Experts, agrees that she's not completely excited about the platforms and is still testing them out, although she's curious to see where they go from here. "I wouldn't go forward saying those are the most exciting developments in TV this year," she says.
Instead, Dupont says, she'd rather the broadcasters focus on the basics. "What constitutes a strong ad offering? Reasonable rates, a willingness to negotiate and strong content. Voila, a match made in media heaven."
Perfecting the process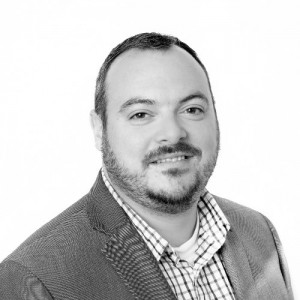 Both Talbot and Dan Zangrando (pictured right), VP of investment at UM, agreed that broadcasters have been making the buying process easier with one small change that didn't require additional tools. That change is the adjustment to estimates.
"We have seen significant drops in audiences over the last few years, and that in turn has had a great impact on inventory," says Zangrando. "With broadcasters adjusting their estimating, it's led to better posts and more accurate reporting. It's been great to see some stabilization there."
Talbot echoes Zangrando. "It's not the sexiest thing, but it made a huge difference. We saw a huge commitment to stabilizing and focusing on performance."
But Dupont still wants to see more. "I'd like to see a bit more willingness to come to the table in negotiations. Nowadays, no one can argue that the content isn't great. There are great opportunities out there. But we [buyers] need to be able to do our jobs. In a lot of instances, people like to revert back to the deal and just say, 'This is your deal.' I'm old-school. For me, the deal is just the bottom line."
What's on the screen?
Dupont (pictured left) says the idea that Canadian broadcasters are drastically limited in their ability to offer creative new ad placements because of the amount of cont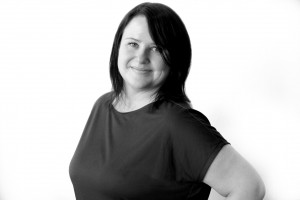 ent simulcast from the U.S. may be exaggerated. "The capabilities to be creative already exist through lower-thirds, through squeeze boxes, through the [Rogers Media] Fade-to-Black, and my personal favourite, in-show integrations."
And with shows stronger than ever (and, as Dupont points out, more diverse), she says there are so many things for viewers to take advantage of. But broadcasters need to focus on the right things. "It would excite me a bit more if they could offer viewers a bit more choice to see their shows when they want. Maybe expand their VOD offerings to include more options with full libraries, historical episodes, so we can feed that binge hunger that viewers have. Maybe if broadcasters can stop worrying about Netflix for just a moment, they could create something fantastic within their own arsenal."
Indeed, most of the major broadcasters have made massive updates to their VOD offerings, from CBC's Gem to Bell Media's expansive ad-supported VOD. All have different functionalities and options, and not every platform has the streaming rights to every show they carry (City, for example, doesn't carry new episodes of Brooklyn Nine-Nine on the platform).
But a recent study by Nielsen shows that the more flexibility offered by VOD, the bigger boost to the networks. In a study of its total U.S. TV ratings, the firm found that all content, even life comedy talk shows, saw some lift on VOD in the week after their linear air date (with dramas leading the pack at 9%). For young viewers, this went way up, topping out at 22% for dramas. The conclusion from Nielsen is that the VOD factor for broadcasters is crucial, especially for attracting younger audiences. "People are always paying attention to audience extension," Zangrando says.
But Talbot adds that the ad offering on these VOD service needs to develop too. "Dynamic ad insertion will be key going forward. They need to recognize that they have a great, unskippable commercial environment to sell to advertisers, because our broadcasters are in a sell-out position constantly. It's a really big opportunity to create this new ad inventory, but it's our job as buyers to make sure advertisers and broadcasters are enforcing frequency capping and maintaining a great product going forward."
But with all of those cross-platform features, Judy Davey, VP of media policy and marketing capabilities with the Association of Canadian Advertisers, says it underscores the ever-pressing need for better measurement. "We need real cross media measurement embracing the MRC's guidelines that includes everyone," she says, adding, "Including Google and Facebook." Davey would also like to see commercial ratings, not just AMAs, as those provide a more accurate picture of an ad's impression. And, although Davey says television has swaths of demonstrated effectiveness for reaching audiences, reducing pod lengths when possible would help advertisers even more. "There is too much clutter," she says.
But Zangrando admits that many of the new enhancements to ad offerings can be cost-prohibitive. "There's been a lot that's been proposed but hasn't been brought to life. These things get really expensive."
As for leniency from the American market, Zangrando says sports have the biggest opportunity for experimentation. "One thing we've seen at Raptors games, between free-throws, there's a drop-in ad. It's not in every game, but it's still really broken through. In hockey, Rogers have done the squeeze-backs, where the ad plays at a reduced size on screen while the game is still playing."