DAZN snatches Premier League rights
Canadian SVP Norm Lem says exclusivity and multi-sport offerings will be a major driver of subscriptions going forward.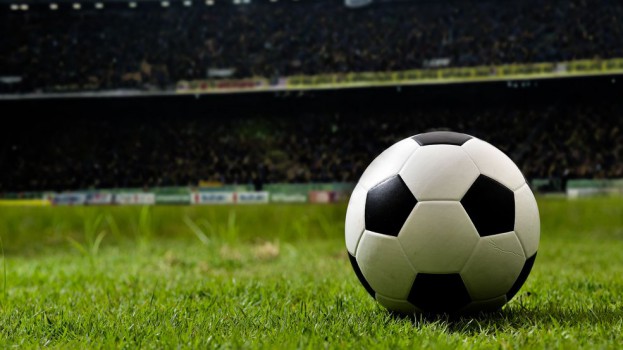 TV advertisers looking to activate against Premiere League this summer may face a change of plans. TSN and Sportsnet no longer hold the rights to the game, following another play by DAZN in the world of European soccer.
After several months of rumours, the sports streaming service has confirmed that is now the exclusive Canadian home of all Premier League matches for the next three seasons, beginning August 2019. This adds to DAZN's soccer slate, which includes UEFA, Champions League, EUFA Europa, Serie A TIM, LaLigia Santander and Ligue 1 Conforma.
In addition to live-streaming Premier League's 380 season matches, DAZN will receive Premier League highlights, preview and weekly magazine programs as well as bonus clips and archive footage.
DAZN does not currently support its subscription content with ads, and sponsors partnering with Premier League may see a change in how many people are seeing the games.
Norm Lem, SVP of revenue for DAZN in Canada, says that with the increasing number of European soccer packages being added to the streamer, Premier League was "a really important focal point in this particular market."
Lem admits that at the time of DAZN's market entry into Canada, it was very focused on NFL football. He says football is still "a huge driver in our subscription" (Lem, however, would not reveal DAZN's current Canadian subscription numbers). But he said adding other properties and becoming a multi-sport product has been key to DAZN's long-term strategy.
He says DAZN subscribers have been "a very NFL-focused group up to this point," and that more than 80% of the users engage in the platform weekly. Becoming more multi-sport, he says, will help with one of DAZN's goal for 2019 to see increased subscription rates. Another big part is increasing brand awareness – although Lem wouldn't reveal subscribers, he admits DAZN has a long way to go before it reaches the profile of Sportsnet and TSN.
"Part of gaining that awareness is being more local in how we activate our rights, as well as making the brand more approachable, well-known, even people knowing how to pronounce the name correctly. We're up against two giants in Canada, being Sportsnet and TSN, and we have aspirations of being right beside those guys. We don't necessarily have the same metrics because they're linear, but from a subscriber and brand perspective, year two of the game, we need to work on being where those guys are."
Although it seems like the focus has been largely on soccer for the last year, Lem says DAZN doesn't plan to pigeonhole itself into soccer, and the rights acquisitions have been more about "what is available at the right time." DAZN also has tennis content, and recently struck a deal with the CBC for the Commonwealth Games.
DAZN has previously sub-licensed its broadcast rights to sports, including its NFL Sunday Ticket package (which it sub-licensed following backlash about its streaming quality of football games following its initial launch). Lem says that although DAZN isn't "closing the door to anything" in terms of sub-licensing any soccer games, he says the long-term plan is to keep that limited.
"We recognize a few things about the value of our subscriptions, and one is the rights that we offer. Exclusivity is a driver for us. We don't want to close the door on working with potential partners, but at the same time, we want DAZN to be a place where people get something they can't see anywhere else."