TV spending drives growth for Corus in Q2
A continued uptick in TV ad revenue drove Corus to overall revenues of $353.5 million.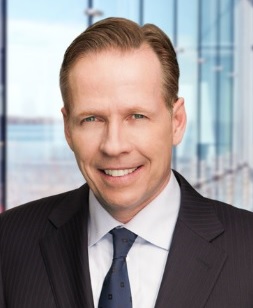 A continued increase in TV ad revenue drove Corus to growth in its Q2 financial results.
For the quarter ending Feb. 28, overall revenues increased 4% to $384.1 million, up from $369.5 million a year prior.
Within that, quarterly TV revenue was up 5% to $353.5 million, due primarily to an 11% increase in TV ad revenue, which climbed to $211.3 million from $190.2 million a year ago. President and CEO Doug Murphy (pictured right) partly attributed the uptick to a growing number of advertisers who are investing in TV after long periods of primarily focusing on digital.
The significant growth on the TV advertising side was offset slightly by a 1% decline in subscriber numbers (which Corus attributed to last year's shuttering of Sundance Channel) and a 13% drop in merchandising and distribution. Meanwhile, quarterly profit was up 10% to $113.7 million.
On the radio side, segment revenues dipped 8% to $30.6 million, down from $33.2 million a year ago.
The past six weeks has seen a number of significant announcements at Corus, including a structural change that sees its TV, radio and digital platforms reorganized under the newly created "broadcast networks" umbrella, the launch of a 24-hour Adult Swim channel in Canada, the sale of its majority stake in Telelatino Network and the full acquisition of Kin Canada's operations. Earlier this week, Corus also greenlit three new unscripted series from McGillivray Entertainment, Scott Brothers Entertainment and Sonar Entertainment.
A version of this story appears in Playback.