FrontRunner makes programmatic play with Campsite
The deal will see Campsite add its first selection of U.S. inventory, while providing FrontRunner with a new way to reach clients.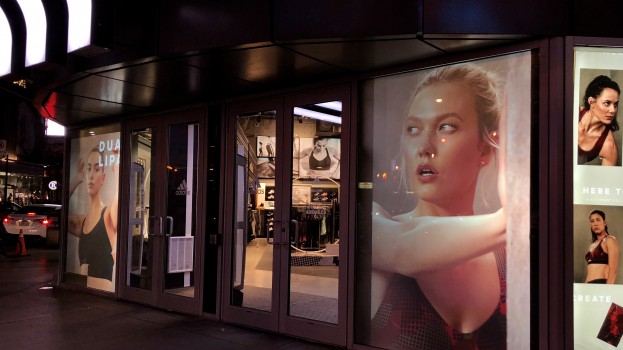 A new partnership between digital OOH provider FrontRunner Technologies and programmatic OOH specialist Campsite Project promises exclusivity and a launch into the U.S. market.
Regina-based FrontRunner, which specializes in providing street-level pop-up projections onto retail windows, will be Campsite's first client to go live with U.S. inventory (along with its existing Canadian stock), says Edith Gangè, vice-president of the Montreal-based digital out-of home exchange.
The deal will also include space dedicated exclusively to Campsite so that some screens will only be available on its platform. "It's a significant offering for our buyers to be able to offer that," Gagnè tells MiC.
The endeavour – set to roll out in the coming months – builds scale for advertisers while reaching previously inaccessible audiences, says Gagnè. This compliments Campsite's existing inventory, which includes both indoor/placed-based OOH and larger-format outdoor ads from the likes of Astral and Pattison.
Campsite operates an open exchange auction where buyers can compare inventory and bid on available space, which now includes FrontRunner's street-level faces. Combined with FrontRunner's WindowFront Matrix, built with the capability to measure audience, Gagnè says the alignment provides more opportunity to give clients a new technical edge.
"FrontRunner has a really innovative approach," she says. "They're not building out a big sales team, they're focused more on the offering and the technology and relying on partners like us to generate sales.
For FrontRunner's part, teaming up with Campsite gives it the ability to drive real-time content, says Nathan Elliott, founder and CEO. "Exchanges like this open it up directly to advertisers that are increasingly looking to do what programmatic platforms do."
The ability to hyper-target geolocations is technology built for what Elliott calls "the age of exponential."
Windowfront advertising has been around for centuries, Elliott points out. Now, working with Campsite, he sees a logical and new-age solution to drive content into those spaces. "I think people are going to take notice."