CBC inks CPL deal
Of the 20 games broadcast, 10 will be exclusive to the CBC on linear.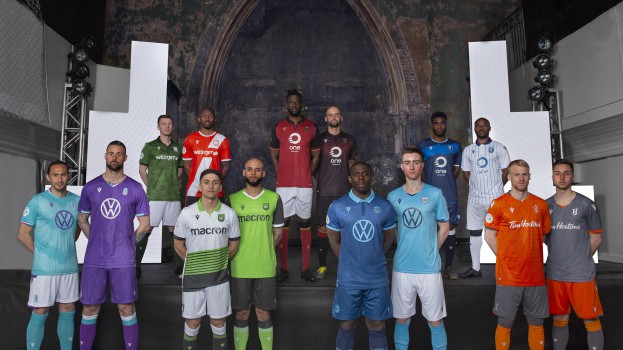 As the new men's professional soccer Canadian Premier League gets set to hit the field this coming weekend, CBC Sports has inked a deal with digital media company Mediapro Canada to broadcast the inaugural season.
Live coverage of 20 games will be made available free on CBC Sports linear and digital broadcast platforms. Of those, 10 games will be broadcast exclusively by CBC's linear channel,  hosted by Scott Russell and Andi Petrillo. Mediapro is the media partner of Canadian Soccer Business and will produce the games.
Chris Wilson, interim head of CBC Sports, called the partnership "a no-brainer" for the public broadcaster to "jump in and support" a fan base of all ages. From a participation standpoint, Wilson says soccer has always been a popular sport for a multicultural society like Canada. With World Cup and Euro Cup ratings strong and a reported growing interest in watching and playing soccer among Canadians, soccer has become a key pillar in numerous network strategies, from TSN to Telelatino network.
It also represents a new stage in CBC Sports' current strategy. In 2013, following the loss of most of its hockey broadcast rights (save for a weekly airing of Hockey Night in Canada thanks to a sub-licencing deal with Rogers), the pubcaster pivoted to high-performance, amateur sports, as well as the Olympic Games. CBC's sports focus is now less on the major leagues of the world and more on sports such as rugby, swimming and figure skating.
CPL represents the best of both worlds, being marketed as both a professional league and a "made-in-Canada" opportunity.
"This is so unique because for the first time in a very long time having a pro league for Canadians, specifically for the purpose of developing the next international players for Canada, is just really exciting," he says.
Seven clubs from Victoria, Edmonton, Calgary, Winnipeg, Hamilton, York and Halifax will hit the field. Wilson is confident that kind of coverage will be enticing for advertisers of all categories, both for buying broadcast spots and sponsorship opportunities. No broadcast sponsors have been announced yet.
"We're sensing quite a lot of buzz in the markets," Wilson says. "For our regional stations, I think they're equally excited to promote the game and get the word out there."
Past iterations of professional Canadian soccer leagues have more or less been an outpost of American models, Wilson says. "This is a game-changer for soccer long-term in this country."
Canadian Soccer Business, which represents the CPL, announced a 10-year deal with the Spain-based sports broadcasting company Mediapro in February.
The spring season kicks off at 1 p.m. EST on April 27 from Tim Hortons Field in Hamilton and runs until July 1 followed by the fall season scheduled from July 6 until Oct. 19.
The digital games will stream live on the CBC Sports app, at cbcsports.ca and on CBC Gem. Commentary will be provided by Gareth Wheeler and retired Canadian soccer pro Terry Dunfield, also the lead on-air team for Mediapro. Resident CBC soccer expert Nigel Reed will also add to the mix with editorial coverage.