Financial Post, Callaway Golf get 'Down to Business' in new podcast
The experiential offering, sponsored by Callaway, aims for more coverage for existing audience while using audio format to draw new one.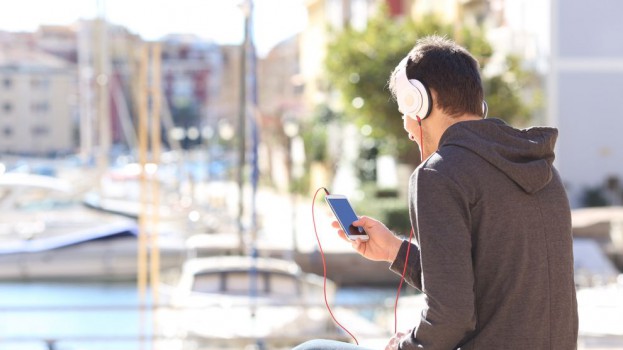 The Financial Post is offering a slight pivot from its traditional style, using the intimacy of audio to enhance its coverage.
The Postmedia brand launched a new weekly podcast, Down to Business, April 24, hosted by telecom and media reporter Emily Jackson. The 20-minute format is designed to go beyond the headlines and offer deep analysis.
"This is a conversation with business leaders and thought leaders about topics that impact the economy and corporate Canada and investors about things that really matter," Nicole MacAdam, executive producer at the Financial Post tells MiC.
Callaway Golf has signed on as a launch sponsor for the series. MacAdam says Postmedia intended from the start to find a launch sponsor, but admits that Callaway came on "later in the process." But, she says, it's a natural fit.
"It's a good partnership," MacAdam says. "Callaway wants to reach a business audience and the FP has a business audience."
She's also certain the podcast has enough mass appeal to reach a diverse audience. Business touches everyone's life in some way, she says, whether they're buying groceries or taking the TTC. "If you're not interested in it, maybe it's a question of just needing to learn more."
Where previous FP podcasts have played more like a headline roundup, Down to Business digs in to bring more depth and nuance to its audience. MacAdam says the team at FP is "obsessed" with innovation; the first episode featured tech entrepreneur Michele Romanow.
The series will take on topics like the transitions taking place in the oil and gas industry, macroeconomic issues and job markets, as well as transportation and telecommunication sectors, says MacAdam. "We also want to be responsive to the news so we're trying not to plan too far ahead."
Currently five episodes are slated, each "consumable within the average commute" in order to find that "sweet spot" as MacAdam calls it. "Long enough to have a decent conversation about a topic but not so long that you're really demanding a huge commitment from your listeners."
The podcast is an effort to broaden the range of storytelling for FP's existing audience, she says, while also attempting to draw in those who don't read the newspaper or make a regular stop on the website every day.
An ad campaign to promote the series was produced in-house by Postmedia's marketing team and will appear on National Post Radio, social, network print and digital platforms.
Podcast listening is on the rise; according to a 2018 study by Audience Insights, 26% of Canadians listen to podcasts monthly and 18% listen daily, both up two percentage points year-over-year. Another study by The Globe and Mail found that podcasts are popular among those with household incomes of $100,000 or more, as well as those with higher education.