New and Now: Digital buying in the programmatic age
With new tools, new tech and new controversies, experts weigh in on what you need to ask an agency in your digital campaign planning.
It's the fastest-growing area of media spend. It's a must-have for any advertiser looking to build clout, both with the general population and with specific targets. There are countless tools in the digital toolchest.
And yet, digital advertising has never been without its controversies. From P&G's Marc Pritchard calling on advertisers to stop pouring so much spend into the digital ecosystem until the supply chain is cleaned up, to repeat criticism of the placement and viewability of ads, the rise of ad fraud and, of course, the 2017 YouTube brand safety scandal, digital buying has proven to be a risky road.
But digital investment is all-but-guaranteed to soldier on; according to Zenith, Canadian digital advertising will see 5.14% growth this year and reach $8.9 billion in investment by 2021. The reasoning is simple: Canadians are online, and if you want to be seen, you have to be online.
This means media companies have been tasked with taking new steps such as implementing new tools (like Ads.txt and the upcoming Ads.cert), attaining new certification and accreditations and launching their own brand safety programs.
So how are all those changes affecting rates? And from those complications, where do the opportunities arise? And, most importantly, what do advertisers need to ask their agencies when it comes to digital buying?
What issues to watch for
When brand safety first became a buzzing topic around programmatic advertising, particularly in video, brand safety came largely to mean pairing of ads against extremist or controversial content.
But Sonia Carreno, president of IAB Canada, says the problem of brand safety goes beyond just ads appearing alongside questionable content. "What people might be missing… is the major difference between misaligned ads – ads appearing in less-than-optimal environments – versus more nefarious issues like fraudulent content or funding schemes. The latter category might also include issues like viewability."
She pointed to industry groups dedicated to exposing brands that have aligned themselves with inappropriate content (which Carreno points out is "almost always inadvertent"). "These 'outings' are certainly not an accurate portrayal of brand safety."
Viewability, domain spoofing and low-quality sites have led to the creation of tools such as Ads.txt (which publicly verifies which exchanges are allowed to sell a site's inventory). But conversations about viewability rarely make it to the realm of public consciousness beyond the advertising community, even when a marketing heavyweight like Pritchard weighs in.
For Emma Eriksson, VP of marketing at General Mills, this meant that even though the CPG giant accepted that nothing would ever be 100% brand safe, an incident earlier this year prompted the company to temporarily pull spend from YouTube. In February, a widely shared video alleged that videos depicting children often attracted comments with links to pornography, prompting backlash from advertisers. Eriksson said this "shook" and "disturbed" General Mills, prompting a temporary ad pull, but more importantly, a re-focus on how to handle digital and social buying better.
What brands have to ask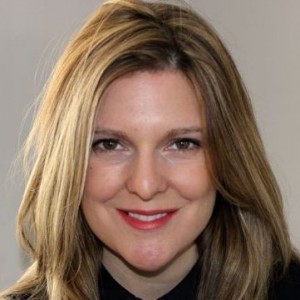 For advertisers, Carreno (pictured left) says it's crucial to set their parameters on acceptable versus non-acceptable content and have "healthy conversations" with their agencies, accepting that there may be potential increases in costs in securing inventory at scale.
One of the major factors in brand-safe buying is technology. The rising concern for brand safety happens to coincide with the rising capabilities of AI. More and more intelligence is being put in at the agency and trading desk levels in order to weed out potential bad sites.
Guillaume Bédard, co-founder of digital rep house MediaTonik, says this can leave brands with crucial questions to ask about tech fees. "I think we have to be mindful of the entire chain of command, which includes tech fees. And for agencies and media companies, this means more transparency."
He says that even though tech fees aren't necessarily bad, they can still be very high, and it's important for advertisers to ask agencies exactly how much of every dollar is going to tech and AI – especially so they can better understand and appreciate the process.
But tech alone isn't the answer, says Carreno. She says it lacks the ability to capture nuance that a set of human eyes – and the mind behind them – can't. "Much like the measurement of sentiment was infinitely difficult to capture with social media technology, brand safety's artificial intelligence is on a sharp learning curve."
So, when working with agencies, Carreno points out that merely blacklisting keywords might not be the answer. "Advertisers might be missing significant amounts of reasonably priced effective inventory while cutting whole categories like 'news' or keywords like 'conservative' to avoid risk."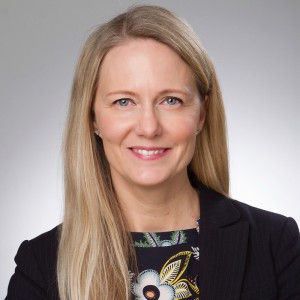 Eriksson (pictured right) says General Mills relies heavily on its agencies (Cossette Media being its media AOR in Canada) and said working with third party companies makes a major difference. For example, she says, Cossette works with ZEFR, which works both with agencies and directly with brands to optimize safe YouTube targeting.
She also pointed to what brands can do internally. Eriksson admitted that she herself doesn't have to spend a lot of her days worrying about the issue, as General Mills has invested heavily in its media centre of excellence, headquartered in Minneapolis. "I'm the person that gets to be the beneficiary of that thinking."
How rates are affected
Rates have always been a problematic point for digital, says Bedard. "When programmatic came out and the prices went down so dramatically, everyone jumped on really quickly… not realizing that this would fuel the problems with brand safety."
And Carreno says the state of the digital supply chain and increasingly divisive media realities coupled with the expectation of low rates have been a large part of the problem. "Brand safety saw a huge surge of interest during the 2016 U.S. elections as we saw a distinct rise of hate speech, extremist political views and fake news. These media realities coupled with the rising demand for scale at low cost and the automation of native advertising created a perfect storm that drove brand safety to the top of marketers' list of concerns."
But Bedard says he's seen a rebound in recent months. "When we do private deals with programmatic guarantee, the CPM rates are starting to go back up, almost to where they were with direct deals a few years ago. In general, the agency, the advertiser and the trading desk are showing that they're willing to pay the premium."
Bedard admits these trends have also caused the term "premium" to be more fluid when it comes to publishers – he admits there's no set definition and that it can be somewhat of a marketing term to just mean a legitimate, brand-safe environment. For many, he says, it can refer to publishers like the New York Times or Report on Business, which attract affluent audiences. For his company, Bedard says, "We simply think of it as being niche publishers, not necessarily general audiences."
Carreno agrees that the definition of premium publishing is a hot topic for IAB Canada's Publisher Council, but that "it's more about the buying process than it is about raising or lowering the premium publisher bar." She says these conversations are leading to positive steps such as agencies setting up private marketplaces, "which gives them added control around inventory," creating pools of inventory that they trust. She added that scale platforms are also working on refining their automation process, and "some excellent progress is being made."
As for Eriksson, she says the rise in concern over brand safety has led General Mills to rely significantly more on third-party companies rather than working directly with brands. While this means rates won't be the same as direct purchasing, she says it has to be thought of "like an insurance policy."