Start, Stop, Change: Corus' social shift
SVP and head of So.da Dervla Kelly on how Corus plans to join, not beat, the social giants of the world.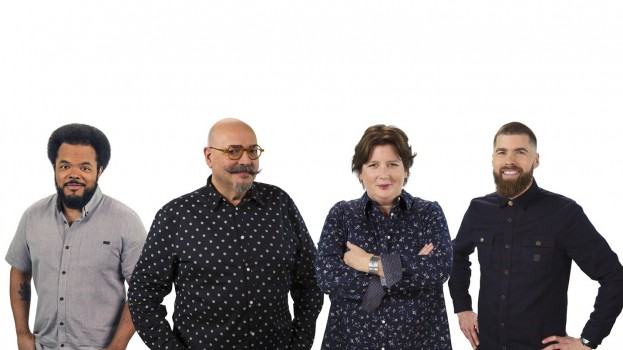 It might seem cliché – not to mention misguided – to tell legacy media companies, "if you can't beat 'em, join 'em."
After all, delving into digital, while widely accepted as an essential move to stay relevant in an increasingly online world, has yielded mixed results. For plenty of digital publishers, even when online engagement is high, no one's ad business can rival those of Facebook's or Google's. And as traditional broadcasters have tried to launch SVODs in a bid to compete with the likes of Netflix, some have folded all together (such as Rogers' Shomi) and others, like Bell Media's Crave, soldier on despite a subscriber amount that is likely smaller than  Netflix (Crave currently sits at 2.3 million subscribers, and while Netflix keeps its official Canadian numbers close to its chest, studies from the likes of Statistia, Solutions Research Group and Convergence Research Group put Netflix's Canadian penetration just above six million).
Nevertheless, branching out into digital and social media just seems like survival at this point. So what is Corus Entertainment doing to bridge the gap between surviving and thriving in the social age?
The media giant has been increasingly upping its social investment over the last five years, producing a growing number of digital native originals on platforms such as YouTube, Twitter and Facebook Watch. Its most recent moves include acquiring digital media producer and longtime partner Kin Canada, as well as joining the Global Video Measurement Alliance to provide ad partners with more standardized social video metrics.
Last year, Corus also hired media and agency veteran Darcy MacNeil to head up So.da, in order to help develop a more social-specific relationship with clients.
Dervla Kelly, SVP of marketing and head of So.da, Corus' social digital agency, estimates that these days, Corus publishes around 1,500 pieces of digital and social content per week (from short-form and repurposed video clips to original midform series). That volume works in the company's favour, she says. "It gives us time to judge what's working."
The traditional and social side of Corus have a symbiotic relationship, Kelly says, and that a dedicated digital unit needs the legacy backing behind it to survive. "A lot of digital companies are not making a lot of money either," she says. Recently digital-first companies such as BuzzFeed, Verizon (HuffPost and Yahoo) and Vice have posted layoffs editorially, some citing a need to shift their respective business models. Kelly says that's where it helps to have experience on both sides. "From day one, we have had everything from Corus behind us – a 600-person salesforce, the expertise and infrastructure, a relationship with advertisers."
Recent series include Twitter initiatives #OneDirtyDish, an instructional cooking show sponsored by Knorr, and #DestinationDishes, a travel-inspired food series sponsored by CIBC. Both are part of the Food Network Canada digital slate, and both were exclusive to Twitter.
For #OneDirtyDish, the mini-series had 2.1 million views between the two sponsored episodes, with completion rates at twice the rate of Twitter's set benchmark (although Kelly would not reveal what the benchmark was). The CIBC-backed #DestinationDishes has eight episodes in total, which it is halfway through with four million video views to date.
One of the keys to their success is that they are under the Food Network brand.
"We have, for a long time, been following our audiences across all platforms. What we do is start with really strong brands, and then we find ways to distribute those brands across all platforms. Because consumers don't think about it so black-and-white. They're weaving in and out of platforms."
It's also created content with more explicit ties to linear; in 2018 Wendy's Canada became the first brand to buy Twitter's then-new Sponsored Moments product as part of a social extension to Big Brother Canada. While Wendy's was also a prominent sponsor on screen, it sponsored highlight reels in the social space as well.
Sebastian Rennie, chief investment officer for GroupM, tells CARD these kinds of integrations can only provide a net gain for advertisers. "The opportunity to amplify those brands through social extensions will resonate with the viewer and can only be good for their engagement across multiple delivery platforms."
But Sarah Thompson, chief strategy officer at Mindshare, says there's still some ground to make up. "Social long format is unproven outside of YouTube," she says. "It will be important to standardize the metrics." But overall, she says, it's a smart strategy to experiment with. "For brands they are always looking for means to connect with audiences in a way that doesn't feel like a long ad."
For rates, while Corus doesn't reveal its CPMs, agency sources have told CARD the costs of such social series are around half of what an advertiser would pay for the same level of integration on traditional TV. While pricing varies based on number of episodes and type of integration, pricing can range from the low-six figures to $500,000 for a six- to eight-episode series (including social promotion).
Corus has also seen a turnaround on linear television; after a number of consecutive quarters where TV revenue fell year-over-year, Q4 2018 saw TV revenue essentially flat, and the next two quarters saw television drive growth.
Kelly says this is a sign that TV and social don't – and shouldn't – cannibalize each other, and in fact that they need each other to survive.
Diving head-first into a digital and social strategy isn't new for legacy media; CBC has been actively pursuing a digital strategy since 2014. That year, the pubcaster launched its "Strategy 2020″ initiative to make digital its top area of investment, with a goal to double its reach from 8.7 million to more than 17 million per month by 2020. After training more than 1,200 employees on digital skills and embarking on new digital initiatives – such as a partnership with Snap to create originals for the social platform focusing on daily headlines and giving the digital-first treatment to series such as Northern Rescue and Caught – it met this goal by year-end 2017, and brought in approximately $30 million in digital revenue for the year.
But that doesn't mean it's worked magic across every property. Numerous social tie-ins for this past year's broadcast of the Juno Awards didn't pay off as it hoped for, posting a 13.3% drop in overnight AMAs and proving that even with social on its side, the Juno's aren't immune to the downward trend of award show views. And just last month, CBC lost its broadcast rights to the popular CCMA awards – coincidentally, to Corus.
Thompson says the content alone is not enough – just because something's social doesn't mean it's guaranteed to succeed. "For any new content it requires marketing and promotion like on air programs. This content needs to find its audience."
For Kelly, one of the keys to marrying the linear and digital world at Corus comes from having a client-focused mindset and dedicated digital talent. "Because our team, every single day, comes in and all they're thinking about is social and how to make our content very shareable, we have a lot to bring to clients."
As for the recent Kin acquisition, Kelly says its operations made it different from a typical multichannel network – or MCN – which are seen largely as passé these days.
"Kin focused on being very curated with creators," she says. "They have a smaller list."
Since it began working with Kin, Kelly says its motto has become "influence is an outcome, not a profession." That has meant, in some cases, taking Corus' more "traditional" talent and bringing them into the digital space through Kin's producers. Recent examples include 2018′s "How to Holiday" multiplatform special, hosted by singer and YouTuber Jordin Sparks. The special aired mainly on Food Network Canada, but also had numerous online extensions (with plenty of brands wrapped in).
The plan going forward is to use the roster of creators that Kin has to help power Corus' digital videos, while using So.da's existing roster of micro-influencers and testing even more content under its various brand umbrellas.