City leans into reality and competitions for summer
The network's biggest series, America's Got Talent, officially kicks off May 28.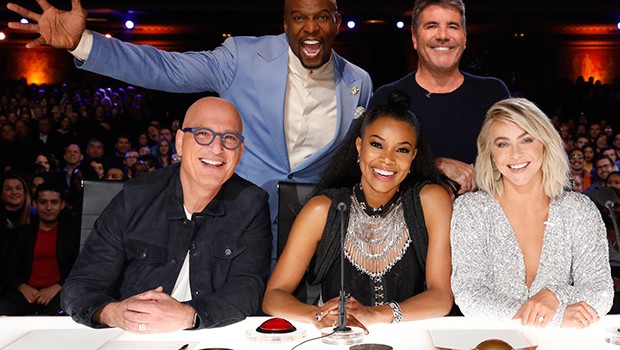 Rogers Media's conventional network Citytv is gearing up for its most active season – summer.
For many viewers, summer TV officially begins with the premiere of two key series – CTV's Amazing Race Canada and Citytv's America's Got Talent. The two have long battled it out for the top-viewed program among Canadians during the summer, with the two sometimes trading the top viewing spot from week to week.
The latter will premiere May 28 on Citytv, with the channel having officially released its summer premiere dates.
But before the talent returns to the airwaves, a number of new and returning series will also roll out. In total, Citytv will air a dozen shows on its summer schedule, with six new and six returning.
The first summer selection will air May 6, with a two-hour Bachelorette Reunion special airing at 8 p.m. One week later, a new season of The Bachelorette will premiere, airing at 8 p.m. on Monday nights. Following the conclusion of that series, starting July 29 Mondays will belong to Bachelor in Paradise, with the series also airing at 8 p.m.
City is leaning into reality and competition series for the summer. New series Paradise Hotel will premiere May 13, airing that Monday at 10 p.m. before moving to Wednesdays at 9 p.m. two days later. The reality series, hosted by reality star Kristin Cavallari, brings Survivor and luxury together, with a group of singles trying to outlast and outwit one another at a tropical resort, voting one another off from week-to-week.
The next series to premiere is the returning game show Beat Shazam, a Name That Tune-inspired show hosted by Jamie Fox. It will debut Monday, May 20 at 7 p.m., although beginning June 10 it will move to 10 p.m.
A little more than a week later, America's Got Talent will come back to the airwaves (featuring new judges Julianne Hough and Gabrielle Union, and new host Terry Crews), and it will be followed by new talent competition Songland. The competition series is presented by Maroon 5 frontman Adam Levine (a long-running judge and mentor on another reality powerhouse, The Voice), OneRepublic frontman Ryan Tedder and producers Audrey Morrisey and Dave Stewart, and features the four looking to sign new songwriting talent and narrowing their picks down through weekly face-offs.
A new season of Celebrity Family Feud will premier June 9, airing Sundays at 9 p.m. (and featuring returning host Steve Harvey). On June 12, throwback game shows Press Your Luck and Card Sharks (hosted by Community's Joel McHale) will premiere in the 8 and 9 p.m. spots.
On June 13, City's lone scripted series for the summer will bow; the cop procedural Hudson & Rex, which features a veteran police officer and his trusted canine partner, has already been airing since March, but will switch to a new timeslot (Thursdays at 8 p.m.) starting 13.
Rounding out the schedule is the high-stakes trivia and wagering game Spin the Wheel, produced by Justin Timberlake and hosted by Dax Shepard (premieres June 20, airs Thursdays at 9 p.m.) and comedy competition Bring the Funny featuring by SNL alumni Kenan Thompson.