Shaw to sell Corus stake for $548 million
Shaw Communications will no longer hold an equity interest in Corus Entertainment once the offering closes later this month.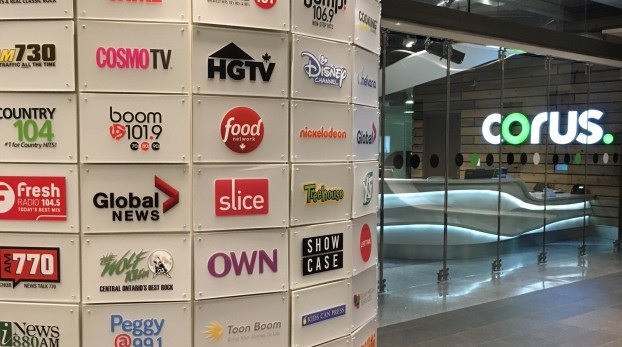 Shaw Communications has revealed it will sell its 39% stake in Corus Entertainment for around $548 million.
Shaw said Tuesday it had entered into an agreement with Corus and a syndicate of underwriters led by TD Securities. Under the agreement, Shaw will sell 80,630,383 Class B shares in Corus for $6.80 each. Once the offering closes, Shaw will no longer hold an equity interest in Corus.
While Shaw did not comment on how it intends to use the additional capital (a statement from the company said only that the proceeds would be used for "general corporate purposes, which could include the repayment of debt"), it is widely believed its strategy is to direct those funds toward its lucrative mobile and wireless business, and away from the more high-risk area of broadcasting.
"Shaw announced its desire to divest of its stake in Corus a while ago so that it could focus on growth in the communications sector and not have exposure to content," Andrea Horan, portfolio manager, Agilith Capital, told MiC sister publication Playback Daily.
A spokesperson for Shaw declined to comment on the strategy behind the share sale, while Corus declined to comment except to say that its "business operations remain unchanged as a result of this transaction." The offering is expected to close before May 31, 2019 and is subject to customary closing conditions.
News of the share sale comes a year after reports first emerged that Shaw was looking for a buyer for its stake in the company. Those efforts to sell off Shaw's stake in Corus were unsuccessful, according to reports from the Globe and Mail, with Shaw eventually opting to take its 39% stake to the public markets by way of secondary offering.
Due to foreign-ownership restrictions in Canada, the pool of buyers for Canadian broadcasting assets is small. That pool is narrowed further still by stringent competition regulations that prevent companies from holding too large of a market share. An example of this came a year ago when the Competition Bureau blocked the sale of Corus' French-language specials channels Historia and Séries+ to Bell Media. Meanwhile, it is uncommon for companies from outside the content business to acquire their way into it, especially in such a challenging climate.
The move comes three years after Corus Entertainment acquired Shaw Media (formerly the media arm of Shaw Communications) in a deal worth $2.65 billion. The deal gave Corus ownership of specialty brands like Food Network Canada, HGTV Canada and History, in addition to conventional net Global. Following the closure of that deal, Shaw held a 39% stake in Corus. Corus Entertainment was established in 1999 as a media-focused subsidiary of Shaw Communications as the latter focused on its telecommunications business.
This story originally appears in Playback.