Digital audio growing among Canadians, despite problematic data plans
Smart speakers and podcasts are driving home listening, but radio remains king of the car.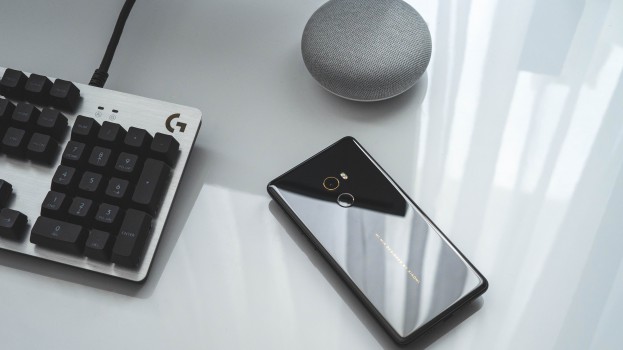 Significant growth in smart speaker ownership and podcast listening continues to drive digital audio consumption among Canadians, according to a new report from Edison Research.
Smart speakers are especially key in driving home listening, according to the research, as Canada's expensive data plans present a challenge in some areas.
The second annual Infinite Dial Canada report took a look at the latest on media device ownership, radio, smart speakers, online audio, in-car audio and podcasting. The survey of more than 1,000 Canadians aged 18 and over found that one quarter now own a smart speaker and 36% are weekly podcast listeners.
In Canada, there is clearly a lot of demand for digital audio, Tom Webster, SVP at the New Jersey-based Edison Research, tells MiC. "There is clearly a lot happening, but it's happening on home wi-fi networks," he says. "Smart speaker penetration is higher in Canada than in the U.S."
The report found that in 2019, more than 90% of podcast listeners did so at home, a stat Webster attributes to "awful data plans" in Canada that he says cause "tremendous restriction."
Still, Canadians are making up for lost time when it comes to digital audio, on the whole. Year-over-year, numbers are rising for online audio listeners (32% of whom use Spotify) and podcast listeners. Interestingly, 27% of podcast listeners are increasing the playback speed and 56% are listening to more than three-quarters of each episode downloaded. "People are really diving in head first," Webster says.
In the car, however, AM/FM radio continues to be the audio of choice. The report found 79% of listeners favour traditional radio over podcasts, satellite or online radio. This is natural, Webster says, because cars still lag when it comes to the technology required to provide a friction-free audio experience and not everyone drives a brand-new vehicle.
"AM/FM radio is going to continue to be the king of the car for some years to come," Webster says. Despite the decline of time spent listening, he says reach remains strong and looking forward, he believes smart speakers and podcasts present opportunities for traditional broadcasters to be where listeners are. "It doesn't mean they don't like traditional AM/FM radio content, it may mean that it needs to change."