Gen Z loves screen time, but aren't all impacted by influencers: study
Advertisers, marketing strategies will have to shift to reach this entrepreneurial generation with some old-school values.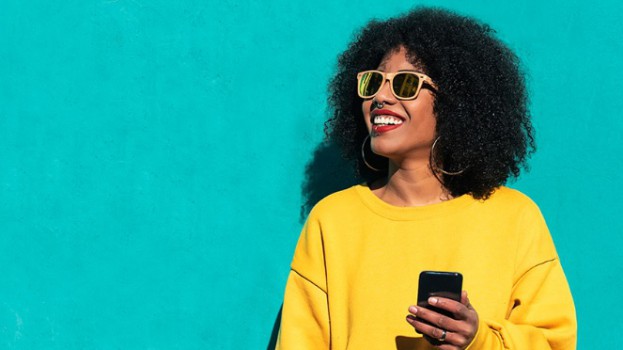 Generation Z is unlike any that has come before it. Having come of age during the financial crisis of 2008, they are more civically-minded, tech-savvy and financially insecure, according to a new study conducted by Amplify Solutions and the Globe and Mail. 
Amplify, a marketing firm targeting post-secondary consumers and the national newspaper found Gen Zs is "future focused" having surveyed more than 1,200 Canadians aged 16 to 23 over a two-month period at the start of 2019.
This is a generation born into the mobile world and as a result are "online-focused," according to the study that recommends brands and advertisers shift the ways in which they have traditionally thought about marketing.
Gen Z is brand loyal (60%), particularly when comes to electronics and smartphone use is high among the cohort who spend anywhere from three to six hours daily on their phone. Social media use is a big chunk of that; 76% use Instagram every day, 71% use Facebook and 67% use Snapchat.
With so much time spent on screens, it's no surprise the study found Gen Zs to be a group of multi-taskers. While smartphones are the device of choice for more personal use – social media, streaming – laptops tend to be for work. It makes sense considering 83% reported frequently using multiple devices at once. However, just 3% of Gen Zs are using smartphones to make online purchases; 45% still prefer to shop in-store.
Half of Gen Z say their smartphone use is about the same as it was last year, while 32% say it has increased. Being away from their device is not comfortable for Gen Zs, as 32% say they can only be separated for a few hours.
With economic and social stresses squeezing this post-millennial generation, they are big news hounds, actively seeking news from reliable sources. But that seeking out of information manifests more in digital than traditional. More than 80% use digital aggregators like Facebook and Twitter to connect them with digital media, more so than print (26%) or radio (39%). More than half of those surveyed claimed not to have one specific news source they rely on, but in terms of preference, CBC and CTV ranked high. Both local and global issues are of interest to this generation, more specifically personal growth, employment advice and tips on how to save financially.
When it comes to shopping, Gen Z often look to online reviews before purchasing items. Instagram and YouTube provide spaces where they can follow brands, leading to 80% who say they conduct research online, although the "influence" from influencers remains low: only 17% of those surveyed say they rely on infuencer recommendations for shopping decisions. On the other hand, 54% will turn to advice from friends or 37% who will inquire in-store. And despite the boom of online shopping, 45% still prefer shopping in a bricks-and-mortar space (16% prefer online and the remaining 39% like both equally) with the inconvenience of matters such as returns ranking high among concerns.