Digital consumption, ad spend to rise: study
Video is the biggest driver in ad spend, but Canadians may have reached peak digital.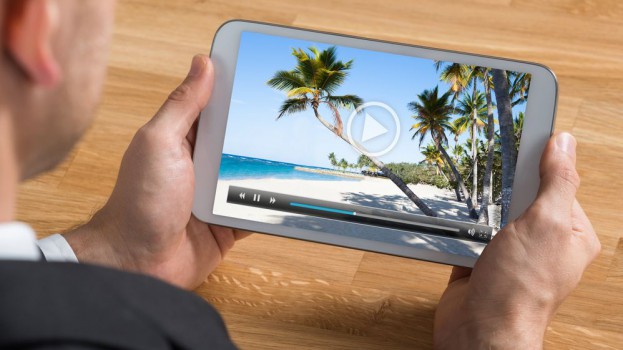 Research firm eMarketer is the latest to predict that digital media consumption will soon eclipse traditional in Canada.
This year, according to eMarketer, Canadians age 18+ will spend an average of four hours and 55 minutes per day on digital media – one minute more than they will with traditional media forms such as print newspapers, magazines and linear television.
From here on out, the gap will widen as consumption of digital content continues to go up and traditional goes further down; in two years' time Canadians are predicted to spend five hours and seven minutes per day on digital and four hours and 42 minutes per day on traditional.
But despite this trend revealing a changing tide in terms of what media people are consuming, eMarketer's data also shows that people won't be consuming any more media than they used to. In fact, the total time count of four hours and 49 minutes per week has been static since 2016.
Indeed, digital's growth rate of 2.6% this year is the lowest it's been; since eMarketer began tracking digital growth in 2011, the growth rate has declined steadily, indicating that we may be reaching peak digital.
The biggest driver for digital consumption is digital video. This year, Canadians will consume an average of one hour and 32 minutes of digital video per day. TV still leads video at an average of three hours and four minutes per day, although that time is dropping (down by five minutes this year). eMarketer noted that Canada leads in terms of its digital-to-TV watch time ratios.
By 2021, digital video will grow to one hour and 39 minutes per day, and will represent 35.7% of total video consumption time.
The consumption trends have also been reflected in ad spending; in 2018 digital surpassed traditional ad spending just slightly ($7.72 billion for digital, $7.66 billion for traditional). Traditional's share of ad dollars is expected to go down until 2023, when it will rebound slightly ($7.48 billion, up from $7.47 billion) while digital's will balloon to $12.75 billion, predicts eMarketer. By 2023, total Canadian ad spend is expected to hit a whopping $20.24 billion.