Upfronts '19: CTV, Discovery and more unveil Canadian pickups
New series coming to CTV include docuseries Pop Evolution and dramas Albedo and The Transplant.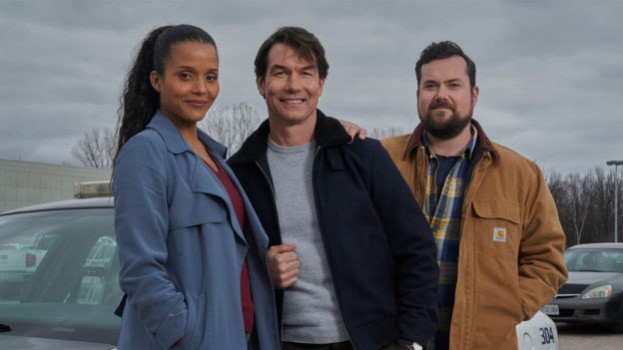 One day ahead of its annual upfront presentation, Bell Media has added 70 original Canadian productions to its 2019/20 schedule across its linear and digital platforms.
Headed to CTV as part of Bell Media's 2019/20 schedule is the docuseries Pop Evolution, an eight-part series that delves into the history and evolution of the pop music genre. Also set for CTV is the recently commissioned drama series Albedo (8 x 60 minutes) and The Transplant (13 x 60 minutes).
Also returning to CTV is season four of Cardinal, season three of The Beaverton (returning July 23), season seven of The Amazing Race Canada (returns July 2) and new episodes of Mary's Kitchen Crush.
Meanwhile, heading to the newly rebranded CTV Life specialty channel (formerly Gusto) in 2019/20 is Vanessa Gianfrancesco-hosted morning meals series Let's Brunch, hour-long holiday special Christmas with Bonacini and Watts on the Grill for Thanksgiving, all of which are produced by Gusto Worldwide Media. Also coming back are a trio of other Gusto-produced series: Spencer's Big 30, Bonacini's Italy and season two of Watts on the Grill.
Discovery has unveiled four new series for its lineup. Among them is Make it to the Moon, which celebrates the 50-year anniversary of the first moon landing. The series tells the story of the mission's unsung heroes and is narrated by actor Stephan James. Also set for Discovery is the one-hour special VW Woodstock Bus, which documents the story of Dr. Bob, the man who painted the original Woodstock hippie bus with symbols he believed would usher in the dawn of a new age. In addition, Cleared for Chaos: 9/11 and the four-part series Unabomber: The Mad Truth will air in the upcoming year. Returning shows for Discovery include Mayday, season two of Hellfire Heroes, the eighth season of Highway Thru Hell and season four of Heavy Rescue: 401.
In addition, murder mystery series If I Should Die and Unexplained 911 and season six of Fear Thy Neighbour will air on Investigation Discovery.

On specialty channel CTV Sci-Fi (formerly Space), the fifth and final season of Killjoys returns on July 19.
Meanwhile, on CTV Comedy (formerly Comedy Network), season two of Corner Gas Animated returns in July, while season two of Jerry O'Connell-starrer Carter will premiere on CTV Drama (formerly Bravo) later in the year.
On the digital side, Bell Media confirmed that recently greenlit documentary series Once Were Brothers: Robbie Robertson and The Band will launch in early 2020, while apocalypse docuseries We're All Gonna Die will also head to the streamer. In addition, the upcoming dark comedy New Eden will also launch on the streamer, as well as six new episodes of Letterkenny, which launch on Oct. 11.
Bell Media's annual Upfront presentation takes place tomorrow, when the company is expected to unveil a number of new titles and partnerships.
A version of this story appears in Playback.