Dentsu dials back global ad spend forecast, but Canada still strong
The biggest drivers in Canada's better outlook have been OOH and radio, both of which are growing more than expected.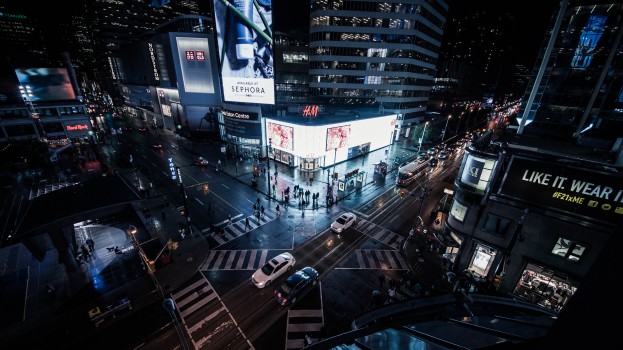 Across the globe, advertisers may be spending a little less than some previously predicted.
In Dentsu Aegis Network's recently issued ad forecast, it predicted that global ad spend would grow by 3.6% in 2019, to a total of US$609.9 billion. That's a slight slip from this past January, when it pegged growth at 3.8%,  due to what Dentsu identified as "economic uncertainty affecting consumer activity and lower than expected growth in the TV market at the beginning of the year."
Globally, Dentsu predicts that TV ad spend will fall by 0.1% this year, although it will recover slightly in 2020 with 0.6% growth.
Next year, Dentsu predicts that growth will speed up to 4.1%, almost hitting the 4.1% growth rate in 2018.
Digital continues to be the main driver of growth, and will reach a predicted 41.8% share of ad spend this year (even more than previously predicted). Among the fastest growing channels are video (20.5% growth) and social (19.8%), which is powered by the growing reach of 4G and 5G. Mobile advertising as a whole will grow by 21.4%.
But when it comes to Canada, the market bucks the global trend of dialed-back expectations looking forward. Although Dentsu's actual, finalized growth rate for Canada in 2018 was one percentage point lower than previous (2.7%, back from the estimated 3.7%), the 2019 prediction has been heightened ever-so-slightly to 5.3% (up from 5.2%) and even moreso for 2020 (5.7%, up from 5.1%). By 2020, the Canadian ad market is expected to be valued at CAD $13.5 billion,
The main reasons for Dentsu's improved outlook for Canada is because of a slight lift in growth predictions for outdoor advertising (9.9%, up from 9.7%). Radio is also now expected to see modest growth (0.9%) after previously being predicted to stay flat. Additionally, Dentsu predicts a more positive outcome for television in Canada, even though digital currently holds a 50.6% of the ad spend share and is expected to grow by 8.6% this year.