Cannes 2019: Karine Courtemanche on the judging room experience
The Touché! president wants media agencies to move past the intimidation of Cannes, and says there's more to a good idea than originality.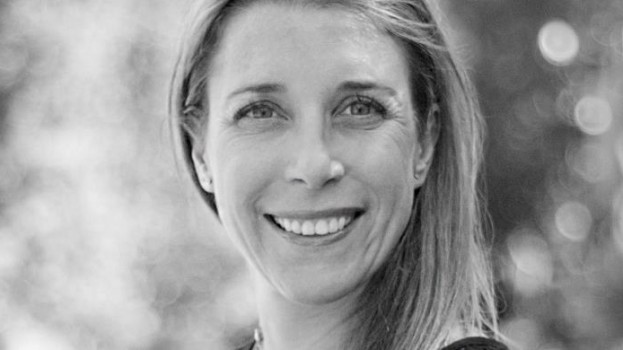 Cannes, France, is a world of contrast – blue skies over serene beaches one minute, a bustling industry party the next. Furiously rushing from session to session during the five-day Cannes Lions International Festival of creativity at 10 a.m., rosé on an elegant patio an hour later.
For the judges, however, it also means a lot of time indoors, watching video after video, deliberating until well after the last rosé has been poured.
Canada has some representation on the awarding jury this year; Touché! president Karine Courtemanche has spent the last week working on the jury. It's not her first time judging for the event, but it is her first time judging at the awards level – she previously worked on the shortlist jury. This year, she's seen 300 cases and saw none of the shortlisted cases that did not make the cut.
It's more interactive, she tells MiC ("The shortlist jury doesn't get to discuss the case, you just score and watch videos… This time, I got to play the game a little bit more and debate a lot more"), but it's given her plenty of new insight into the best of media that the world has to offer – and where some of the shortcomings are.
Courtemanche, speaking to MiC from the south of France, shares her insights.
As a market, she feels Canada did quite well on the media front. "We had four cases in the shortlist, and most countries don't even make it once," she said. But she says there was a slightly more troubling trend for media agencies in general – other agencies, namely creative, are stealing their thunder.
"Of all the winners, there's only a handful of media agencies who won. Most winners are creative agencies, even in the media category. Planning, for example, nothing from media agencies got shortlisted. We were told that a very small number of entries were made in this category. That should be, above all else, where media agencies submit."
And the number of creative agencies taking media-adjacent categories admittedly left something to be desired when looking at media expertise. "There were a lot of good creative agencies with good media executions, but a lot of the cases we ended up judging were just great creative ideas – great creative ideas automatically make a great media tactic. Media agencies need to step up."
She says it's not from a lack of skill, but confidence. "I feel like media agencies are intimidated by Cannes."
This year, Courtemanche says there was emphasis on strong insights powering executions, as well extra mindfulness paid to respectful use of data within those insights. "As a jury, we felt it was our duty to make sure that the way data was used to leverage insights was respectful of consumers. I think it sends a message to the industry."
She says the jury also tried to favour long-term substance over originality, adding that just because an idea has been done before doesn't mean it's necessarily going to get vetoed. In fact, she says, it might be a sign of strong business outcomes.
"We took great care to not just kill the platforms that ran in previous years. We challenged ourselves to say, 'yeah, this campaign has been done before, but is this an evolution of what they presented two or three years ago?' We don't want to penalize entries for evolving. We want to stand by brands that are consistent in their approach. Yes, we look at short-term results that were provided in the cases, but we looked at long-term ideas that couldn't be presented in the case study. We asked: 'Is it sustainable?'"
The Cannes Media Lions were announced yesterday; the Young Lions results will be announced tonight.