Introducing your 2019 MIAs jury
Which industry pros will put entries through their paces this summer?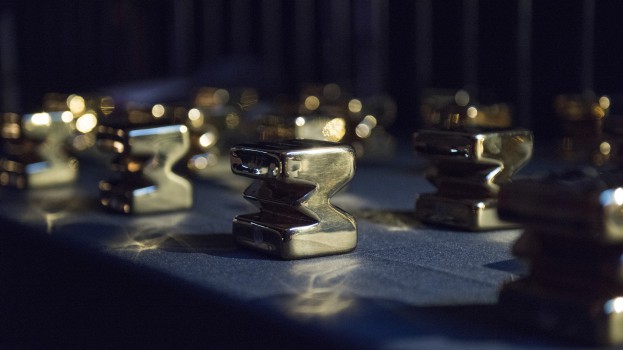 The 13 members of the live jury and 23 members of the online jury for the 2019 Media Innovation Awards have been revealed today.
The jury is anchored by its co-chairs, Touché! president Karine Courtemanche and GE Appliances chief brand officer Bob Park. The three dozen jurors who will put campaigns and partnerships through the paces are a mix of agency and brand-side professionals with a wealth of experience in traditional, digital and everything in between.
On the live jury are:
Nadia Beale, SVP, consumer practice leader at MSL Group;
Valérie Beauchesne, media director at SidLee Media;
Shane Cameron, chief innovation officer at OMD Canada;
Brock Leeson, VP of digital at Jungle Media;
Sylvain Marcoux, senior marketing director at Desjardins;
Glenn Martin, director of marketing at Scotts Canada;
Jenni McIsaac, senior marketing director at Tim Hortons;
Shirley Mukerjea, senior marketing director (FritoLay Canada) at PepsiCo Foods Canada;
Andeen Pitt, VP and partner at Wasserman & Partners;
Tammy Sadinsky, VP of marketing at Walmart Canada;
Shelley Smit, president, UM Canada;
Sarah Thompson, CSO, Mindshare Canada;
Kate Torrance, director of integrated brand marketing at the SickKids Foundation;
The agency and brand professionals comprising the online jury are:
David Allard, CMO at Samsung Electronics Canada;
David Bagozzi, VP of marketing at Post Consumer Brands;
Richard Bartrem, VP of marketing and communications at WestJet
Jodie Bates, director of integrated marketing and communications at OLG;
Jessica Chambers, SVP and brand group director at Horizon Media;
Jeff Dack, CEO at Carat;
Kelly Dutton, president of Gaggi Media;
Adrian Fuoco, senior director of marketing for Boston Pizza;
Luc Harvey, associate director at the Media Kitchen;
Michael Ingemann, managing director of Cadreon,
David Jowett, partner and head of media at No Fixed Address;
Marie-Claudel Lalonde, senior director of marketing, communication and strategy at Loto-Quebec;
Emmanuelle Legault, VP of marketing and strategy at Tourism Montreal;
Fil Lourenco, VP of digital at Havas;
Kristine Lyrette, president of ZenithOptiMedia
Peter MacDonald, executive head of marketing at Dr Oetker;
Ashley McGill, director of brand marketing at No Frills;
Nancy Modrcin, VP of marketing at Metro;
Bruce Neve, president at True Media;
Jodi Peacock, SVP and business director at MediaCom;
Lynne Piette, director of marketing at Volkswagen Canada;
Jackie Poriadjian-Asch, CMO and CRO, Ecobee; and
Ann Stewart, CEO at Astewart Consulting;
Last call for MIAs entries
The deadline for entries for the Media Innovation Awards is 5 p.m. on June 28 – this Friday. You can find all the information on what is required for your entries on the MIAs website.
Reminder: Submit your entry for Media Agency Leader of the Year
Just as the MIAs deadline is looming in the distance, so is the one for Media Agency Leader of the Year. The award, which will be given out at the MIAs ceremony this fall, is given to a Canadian agency leader, and nominations can be submitted by any agency employee, media seller or client who has worked with the nominee.
The deadline for nominations is July 8. Entries will also be judged by the MIAs jury. For more information, contact Jessica McNair.