Perspectives: What Canadians took away from Cannes
Three Canadian attendees on what stuck with them most upon returning from the festival.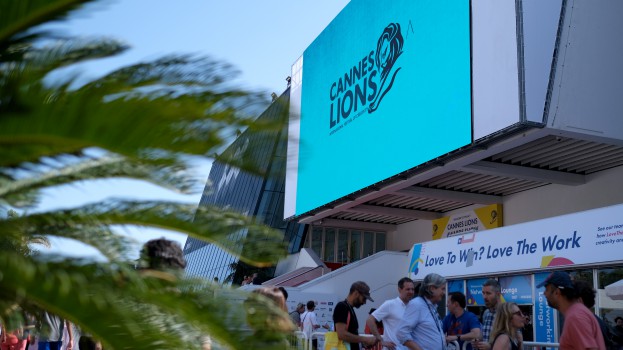 Sometimes, media can feel like the 'middle child' at Cannes – intelligent, insightful and carrying itself with a quiet dignity, but occasionally overshadowed by the spectacle of global creative work.
Even within the media categories, juror and Touché! jury member Karine Courtemanche says many entries were submitted not by media agencies, but by creative teams, whose creative strategies overshadowed innovative media plans. "There were a lot of good creative agencies with good media executions, but a lot of the cases we ended up judging were just great creative ideas – great creative ideas automatically make a great media tactic," said Courtemanche in a previous interview, speaking to CARD sister publication Media in Canada.
But the festival was still filled with inspiring media work and insights that lit a fire under the media attendees.
For Canadians in attendance at the festival, here's a look at what stayed top-of-mind after they left, and what they believe can have the biggest influence on Canadian advertisers and media buyers as they plan ahead.
---
How to get truly creative with a buy
Kenon Mak, senior manager, digital investment with Mindshare Canada
One of the more interesting campaigns coming out of Cannes was "The Last Ever Issue" executed by VMLY&R Poland Warsaw. They partnered with three separate brands to buy Poland's oldest and most iconic porn magazine to close it by publishing its very last issue in history. Instead of the usual porn content, they focused on issues of sexism, misogyny, gender portrayal and equality.
To me the campaign was effective because of its inventive use of media (both the printed magazine and Instagram account) to transform them into long-term education platforms for sexuality and gender issues in a country where it has been sorely lacking for decades.
Do I think this would be doable in Canada? Yes! Poland and Canada have near identical population sizes and Canada has a GDP that is three times as large. It's a testament to the fact that great thinking can come from anywhere. And such a bold execution doesn't necessarily acquire a massive investment.
While in Cannes, I attended a seminar called "How to Win a Lion" in which they addressed the question around whether the awards were biased towards the mega-budgets you see from the U.S., U.K., and China. When they plotted all winners against their campaign budgets they actually found no correlation in the likelihood of winning an award. I think that this is a testament to how creativity rules, and in Canada, we are neither overburdened by the open canvas of mega-budgets nor are we constrained by having budgets too small. Every year, the Cannes Lions media winners are a call to action for Canada to step up our game and I know we can do it.
---
It takes more than a great plan
Sonia Carreno, president of IAB Canada
A major theme unpacked at Cannes this year was the general re-imagining of "marketing" and what it entails in this new direct economy.
Digital data has flooded virtually every touchpoint of brand-to-consumer interaction and in many cases, the insights derived from that data points towards much broader opportunities than one-dimensional media campaigns that have been traditionally designed to help shift perceptions and ultimately, consumer behaviors. The talk at Cannes this year was about cultivating an understanding of when it's time for brands to take stock of the data, read it properly and in many cases, change the game all-together.
One off-the-beaten-path example that brought this to life was presented by Kawal Shoor and Navin Talreja, founding partners of The Womb. The client was Saregama, a music aggregator looking to generate demand for classical Indian digital "oldies" tunes – they had asked in their brief, "how do we make old music new again?" After piles of research and a lot of dead-end conversations around how to drive their senior sweet spot target audience online to stream these nostalgic songs, they realized that an all-around game-changer was required. A new product was born.
The Womb launched Carvaan, cool retro-looking miniature jukebox that was ergonomically designed for senior use – think big dials and clear labeling on buttons. The product flew off the shelves and became a runaway hit with their target and an entire secondary market of gift-givers. Revenue increased by 152% and profits increased by a whopping 573%. This story was a true testament to how critical it is to defy the limitations of "positioning" and aim higher towards real game-changing solutions that in this age of accessibility, often come at a similar price tag to a traditional media campaign.
We're entering an era where the "what" is becoming the most critical element of a media strategy. Delivering on a communications strategy is no longer sufficient in an age where consumers are increasingly craving for substantive innovation that truly resonates with them.
The take-away from this example shows how the role of agencies is evolving from communications-only, towards deeper, more consultative ones that aim to change the rules all together.
---
How to marry your targeting with your creative
Shannon Lewis, president of CMDC
One of the common threads through the conversations and award-winning work at Cannes was the biases still exist in marketing and media buying today. The stats say that 70% of women feel they don't see themselves reflected accurately in advertising, and yet women influence more than 85% of all purchasing decisions.
A clever campaign was Volvo's "The E.V.A. Initiative" from Forsman & Bodenfors, which raised awareness about gender bias in road safety. They highlighted that women are 71% more likely to be injured in an accident because crash test dummies are primarily based on the male body.
In order to complement the creative, Volvo then turned data and insight into positive change with a powerful integrated media solution that was quite simple in terms of media investment. First, it raised awareness through an intriguing digital film in order to drive traffic to the site, while bolstering the plan with outdoor and print ads to continue to raise awareness outside of online. The idea is really relevant to the Canadian marketplace, and shows Volvo to be an auto brand that wants to highlight this issue and actually do something about it.