Radio-Canada names Dany Meloul as GM, television
Meloul will succeed outgoing GM Dominique Chaloult, who will depart the French-language pubcaster on Nov. 1.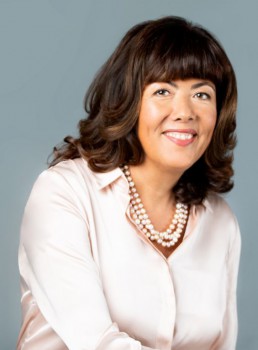 Former Bell Media exec Dany Meloul has been appointed as general manager, television at Radio-Canada.
Meloul, who steps into the role on Oct. 10, will replace the outgoing GM Dominique Chaloult, who will depart Radio-Canada on Nov. 1.
As part of her role, Meloul will help drive the growth of Radio-Canada's specialty channels ICI TELE, ICI ARTV and ICI EXPLORA, implement strategies on kids programming and international market expansion, as well as continue efforts on CBC/Radio-Canada's three-year inclusion and diversity plan. She will report to Radio-Canada EVP Michel Bissonnette.
Before taking on the position at Radio-Canada, Meloul served as VP, programming, French-language TV at Bell Media. She led the programming of acquisitions and original content for its French-language channels, such as Canal Vie, Canal D, Z, VRAK, Investigation, Super Screen and Cinépop. Before that she served as Bell Media's assistant general counsel. Meloul has also held roles at Astral Media, Transcontinental and Alcan.
Radio-Canada bolstered its content slate last year, inking deals with Bell Media , Groupe V Média, TV5 Québec Canada and the National Film Board to obtain more than 700 hours of programming for its digital platform ICI Tou.TV Extra.
This story originally appears in Playback.