Fall TV: Citytv sets premiere dates
The Rogers Media network will bring new series starring Bradley Whitford and Jimmy Smits, and has acquired three favourites from Global.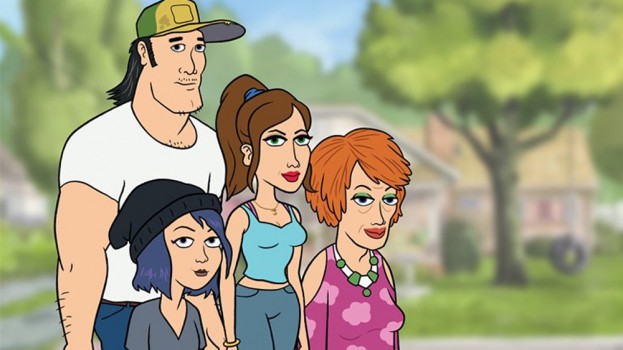 The official Fall TV kickoff is just around the corner, and Rogers Media network Citytv has announced the premiere dates of its new and returning series.
The season officially begins Sept. 16, when reality series Dancing With the Stars will premiere at 8 p.m. and anchor Monday nights for its 28th season. From there on commences the roll-out of its new series, all previously announced during the Upfronts season.
Monday nights will feature new series Bluff City Law. Starting Sept. 23 and airing at 10 p.m., the drama will star NYPD Blue's Jimmy Smits and The Marvelous Mrs. Maisel's Caitlin McGee as a father-daughter legal team tackling David-and-Goliath cases in Memphis.
The following night is the second-season premiere of Canadian scripted series Hudson & Rex. This marks the police drama's official move to a new night. Airing Tuesdays at 8 p.m., the Shaftesbury-produced series stars John Reardon and four-legged actor Diesel vom Burgimwald as a seasoned cop and his loyal canine partner. The first season of Hudson & Rex reached a total of 4.1 million viewers.
The same night, Black-ish spin-off Mixed-ish premieres. The prequel series stars Arica Himmell as a young Rainbow Johnson, and is narrated by Black-ish star Tracee Ellis Ross. Black-ish follows at 9:30 p.m.
New to Citytv this year is the Chicago franchise. Having acquired the trio of procedurals – Chicago Med, Chicago Fire and Chicago PD – from Global, Citytv is banking on the popular shows to draw eyes to its Wednesday night lineup. The three will premiere the same day (Sept. 25) and air sequentially on Wednesdays, with Med at 8 p.m, Fire at 9 p.m and PD at 10 p.m.
On Sept. 26, Thursday night series Perfect Harmony premieres. The all-star comedy features Get Out star Bradley Whitford and Pitch Perfect's Anna Camp as two unlikely friends who bond over a love of singing. It will air at 8:30 p.m. on Thursday nights, nestled between returning series Mom at 8 p.m. and A Million Little Things at 9 p.m. Capping off the night is Mindy Kaling's Four Weddings and a Funeral at 10 p.m.
Since acquiring The Simpsons last year, Sunday has become home to Citytv's weekly animation block. Starting Sept. 29, the entire block is back, led by The Simpsons at 8 p.m and followed by new series Bless the Harts (pictured), a comedy about a struggling but loving family featuring the voices of SNL alumnae Kristen Wiig and Maya Rudolph. That's followed by the premieres of returning series Bob's Burgers and Family Guy.
Finally, in terms of event programming, Hockey Night in Canada will return to the airwaves for the preseason on Oct. 5 at 7 p.m., and Citytv's Very Merry Movies programming will begin in the 8 p.m. block on Monday nights starting Nov. 25.