Dynamic insertion: The next podcast frontier?
CBC has tapped Triton Digital to manage and dynamically insert ads. But could the indie appeal of podcasts get lost in the shuffle?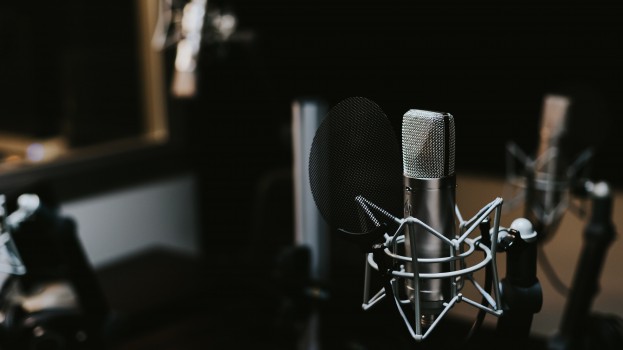 Earlier this week, Variety debuted a print issue with late-night icon Conan O'Brien on the cover. But O'Brien wasn't being featured for his talk show antics, but rather as the face of a new wave in media – the "Audio Boom." The story credits O'Brien, as well as other mainstream celebrities who have taken to the world of digital audio, with "turning [podcasting] into a viable business."
The story has been met with some scorn from veteran creators who got their start behind the mic and not in front of a camera. Talking Simpsons host Bob Mackey, who has been in the business for more than a decade, put the "podcast boom" closer to 2010, and remarked on Twitter, "Clueless entertainment writers already got to pretend podcasts were a new invention when Serial was a big hit."
Indeed, downloadable audio shows first surfaced in the mid-90′s, and the advent of the iPod in the early aughts was the first significant wave of podcasting as we know it. So if podcasting has indeed been around for nearly 20 years, and its audience levels are still considered niche, what's with all the noise now?
Quite simply, podcasts are pulling in more serious money now. According to Warc, podcasts around the globe pulled in $885 million last year (2.5% of the global audio ad market). That share is expected to grow to 4.5%, or $1.6 billion, in 2022.
But as advertisers are steadily increasing the flow of dollars to audio series, the pressure is on media companies to innovate on the advertising and measurement front. The latest is the CBC, which announced yesterday that it has partnered with digital audio specialists Triton Digital so it can dynamically insert audio ads, making ad targeting more tailored and specific.
But will targeted digital ads lead to podcasts losing the intimacy and the indie cred that made them so valuable in the first place? Or will ads become more relevant, less repetitive and bring more investment to the space?
The CBC's new tool
Through Triton, the CBC's library of podcasts will now have fewer restrictions and more targeting flexibility around ads. For example, a user may tune into an episode of Someone Knows Something and hear one ad at the beginning, but listen to the same episode two weeks later and hear a different ad.
"Historically, we would hard-code an advertiser into a podcast, which would mean that they would be sponsoring the entire podcast [episode] and all of the downloads and impressions that podcast received over the course of the sponsorship window," explains Heather Gordon, director of sales with CBC & Radio-Canada media solutions.
Now, working with Triton, Gordon says there's "a whole new level of access to adtech that we didn't have before." There's more control over when ads are inserted, frequency capping and targeting, which will overall allow a client to customize a campaign better.
She says as podcasts are growing, there are "universal challenges" around podcasting, mainly centered around measurement. Different formats for listening, streaming and downloading mean it can be hard to gather universal metrics on podcasts – nearly half of listeners don't even listen on audio platforms, but rather on YouTube, according to a recent study.
But, she says, "What we do know is that podcast advertising is so effective. The level of engagement with podcasts is incomparable. We know that 80% of podcasters listen all the way through, and 77% of CBC podcast listeners support advertising in their podcasts."
That number is consistent with data from Warc as well – podcast listeners tend not to mind ads since they can feel more intimate and personable as they're usually read by hosts.
Fil Lourenco, VP of digital at Havas, told MiC in a previous interview that this format creates a "seamless transition" for listeners when the ad spot comes about. "The hosts add their personality and flair to it, where it's almost like they're not listening to an ad."
Could dynamic insertion change that?
The audio stream goes mainstream
Matt Devlin, managing director of marketing science at PHD Media, agrees that podcasting creates an "intimate experience" for listeners, which results in high-impact ads. But the scale has always been an issue, Devlin tells MiC.
"They've never achieved the scale really needed to be regularly viable for major advertisers, except multinational ones," he says. And he echoed other buyers' concerns that podcasting had been "hampered" by reporting challenges.
Dynamic ad insertion is a good thing, he says, because it will address those limitations. While there will be a risk of reduced effectiveness, he says ("Ads managed by a podcaster or network have the feeling of being part of a project or community the listener belongs to," he says), for advertisers the added benefits of dynamic insertion will outweigh that risk.
"Canny advertisers will find ways to hold onto some of the 'voice' they get in the podcast today while also benefiting from the greater scale."
While Devlin says there are an increasing number of "pod-celebrities" like Roman Mars and Sarah Koenig who are in high demand to do voice endorsements that run across other podcasts, even with dynamic ad insertions, podcasters can still do their own host reads.
For the last year, Bell Media has also been eyeing ways to help its podcasts via its iHeartRadio Canada Podcast Network generate better revenue, tapping outside consultants for how to maximize the revenue potential of its 11,000+ podcast slate as it expands distribution.