Talking Talent: How to foster growth from junior to VP levels
Graham Moysey talks talent, including where IPG Mediabrands is bridging gaps and where some work still needs to be done.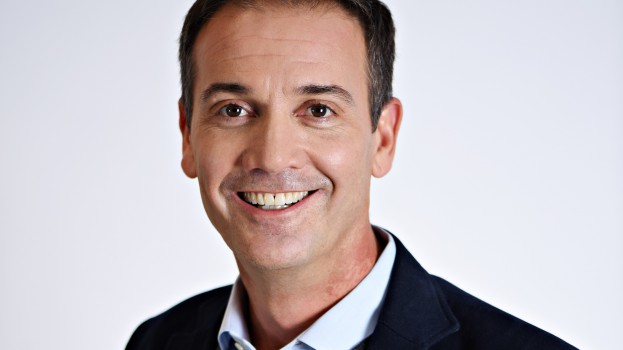 As the media landscape changes at a rapid rate, agencies across the country are struggling with high turnover, middle management seeking greener pastures and skillsets that are changing quicker than many can keep up with. As the season goes by, MiC will be talking to senior execs in agencies and groups on how they're addressing skill gaps, how they're keeping young talent around and what they still haven't figured out. Read our previous entries here.
It's easy – and quite popular – for an agency to say it's "people-first." But Graham Moysey says there's an obvious reason for that.
"The people are the core differentiator – if you're successful in hiring people into the right spots and retaining the top talent, it makes a massive impact on business."
But the IPG Mediabrands chief exec knows that the industry's turnover rate across early, middle and even senior career stages has created an immense pressure within agency walls. Between salaries – for many at the early stages of their agency careers, tech companies, platforms and brands can offer more competitive compensation – opportunities for mobility within agencies and the ever-expanding set of skills required, the only thing harder than finding the right people can be keeping them.
Moysey himself came into his role as an agency outsider, having spent most of his career on the platform side and coming off of a role at digital giant Oath (now Verizon Media). But he quickly learned that all holding companies, including IPG, are moving quickly to attract and train up talent. And as that happens, he tells MiC, "these humans become really attractive to the competitive sets, to our competitors, to our partners. And it's honestly a compliment."
But compliments aside, Moysey knows that it's an area that needs focus (which he emphasizes is an industry-wide issue not unique to IPG). "How do you continue to invest in your most valuable asset… when everything is changing so bloody quickly?"
On the "people first" approach, the starting point is communication – and lots of it. While the industry is focused on transparency between clients and agencies, Moysey says fostering that among employees has the intended effect on satisfaction. He admits the efforts can feel "pretty basic" – meetings, weekly newsletters –  but from his perspective, IPG has improved most on "making sure people know what's happening" since he came on board. "We're going through massive changes, and as we are, we have to make those changes clear, help people understand how and why the company's making decisions."
And communication is a two-way street, which is why Moysey oversees regular feedback through an ongoing employee survey. One of the insights gleaned from that survey is that diversity within the agency – from identity to lifestyle and viewpoints – is being upheld.
"One thing we measure in that survey is, we ask the question, 'Do you feel like you can show up and be yourself at work?' and 88% of people feel like they can do that… From our perspective, diversity in all forms leads to diversity of opinion, which creates good [decision making]. Folks being able to feel comfortable sharing their opinions is a good thing."
Training and development is measured on a weekly basis, and Moysey says it's actively investing across the various agencies, which include UM, Initiative, Media Experts and more – at every level. Its internship program brings between 40 and 50 hopefuls to the various agencies for four months every year; the rate of conversion from interns to full-time employees is 90%, says Moysey.
From there, he says, the focus is "rigorous online training programs" the are accessible to the entire company. "We're working toward meaningful digital certifications," he says.
But although building skills makes a key difference, Moysey says IPG also wants to tackle one of the biggest issues in the industry: mobility.
"At a certain point… mobility starts to become challenge. Let's say you're a massive up-and-coming star at a VP level, you're kicking ass, you want to know about growth opportunities."
And no matter how talented those VPs are, "there's only one agency president at this point," he says. IPG is working on coordinating with outside mentorship programs, giving industry mentors access to the VP level of professionals within the Mediabrands family, in order to acknowledge "the insatiable appetite for growth and learning among this group of people."
But there have been also been several moves on both a Canadian and global level, like former Initiative partnerships lead Emily Douglas, who recently moved to lead the trade-specializing agency Orion. "Our head of Cadreon is from our Nordic's office… We have job postings on a weekly basis."
Moysey doesn't want moving between agencies to be seen as taboo. In fact, he wants to start that early. "Of the 40 folks that come in through our internship program, they're hired into one of the brands in the portfolio, but if one is really curious and, say, they're on the Initiative portfolio, and they want to understand what Cadreon does, or what Orion does, there are opportunities to grow laterally within the network."
But that younger talent also wants different things out of work. "It's a very different generation than it was 10 years ago." Internal flexibility is now something IPG wants to expand on. "We have to ask ourselves, what are core hours? What are flex hours? What does it mean to work from home?" He acknowledges that demands from clients and demands from the employee base might not always jive – to an extent, he says, staff have to be available at clients' hours of operation, not hours they set themselves – but the group is willing to be experimental. Rather than official policy shifts, he says this sort of approach is in "a constant, perpetual beta."