Advertising coming to Ontario's DriveTest Centres
Static and digital ads will be implemented in the facilities for the first time, reaching swathes of teens, parents and new Canadians.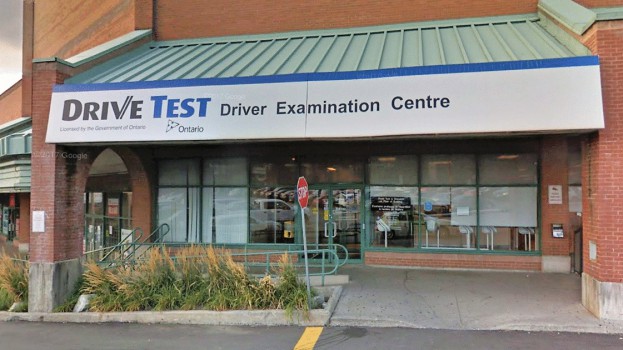 Taking a road test is a big moment in a person's life – whether it's a teenager's first taste of independence with their G2 license, a milestone for a new Canadian when they are first told they can get behind the wheel or someone fulfilling their longtime fantasy of getting their motorcycle license, hundreds of thousands of Ontarians pass through the province's DriveTest Centres every year with a variety of different goals and mindsets.
Now, advertisers will be able to reach that cohort.
Place-based media specialists Adapt Media have inked a partnership with Serco Canada to offer numerous forms of advertisement within the province's 56 DriveTest Centres. Both digital (video) and static ads will be available, with video ads being available programmatically on an open exchange through PMP with Broadsign, Campsite, Vistar and Hivestack. It's the first time advertising has been offered in the centres, which are the official testing centres supporting Ontario's Ministry of Transportation.
According to the Ministry of Transportation, DriveTest Centres administer 725,000 road tests, administer 588,000 written tests, process 600,000 per year and have 700 to 1,000 visitors per day.
That means the centres can attract a fairly diverse group, but Jamie Thompson, president of Adapt Media, tells MiC there are a few high-value demographics.
Young people and new Canadians are the most frequent visitors, which Thompson says can be "really hard demos to reach." But they're key for numerous advertisers, mainly auto manufacturers, insurance companies, banks and credit-card companies, higher-learning institutions and more.
Case in point, says Thompson, when Adapt began installing and testing static advertising, it ran a place-based multicultural campaign for CIBC as part of its trial. Thompson pointed out that there's a unique opportunity in these demographics because they're simultaneously in need of the services advertised – like cars or insurance – but they're also new to that category, meaning they haven't yet developed brand loyalty.
"This is absolutely an opportunity to reach the right people at the right time." He says with all the tests administered, you can often count on more than just the person seeking their license seeing an ad. "Mom and dad almost always come with the younger drivers, and with new Canadians, quite often they come with the entire family."
Around 30 DriveTest locations already had large (50″ wide) digital screens which were not used for advertising, but for keeping people informed of their places in the queue. However, Thompson says, Serco found that a lot of the space on the screen was under-used. "There was this big blank space that just says, 'Welcome to DriveTest.'" In those locations, Adapt Media will work with the existing screens, and it is already installing additional screens in the remaining locations. The company is eyeing a Nov. 1 start date for selling digital ads in the Greater Toronto Area (GTA) and mid-November for the rest of the province. Static ads are currently being sold.
Down the road, Thompson says there may be opportunities to create something slightly more experiential. "People wait there for an average of 45 minutes, which is what the ministry says, but we know that sometimes it can be longer, if there are lineups or complications, so we want to capitalize on the experience."