Ad blocker usage at nearly 50%: report
Ad-blocking doesn't discriminate by age, with Boomers most likely to block ads and delete cookies.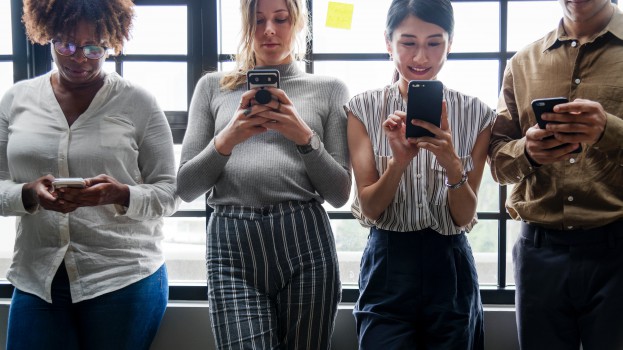 More than 90% of Canadians are online, making the country slightly more connected than the U.S. (which sits between 70 and 89%). That should be good news for advertisers – but when it comes to privacy, 44% of North Americans overall use ad blockers while 22% use a virtual private network (VPN) and 51% delete their cookies.
That comes from the latest Digital Snapshot study from GlobalWebIndex, which compares the online habits of Americans and Canadians and dove into how use of different platforms varies between demographics.
Ad-blocking in North America is slightly less active than the global average (47%), as is the use of VPNs (30%), while deleting of cookies is equal with the global average.
Ad-blocking doesn't discriminate by age – most of the generations have similar rates of ad-blocker usage, with Gen X at the lowest (29%) and Boomers at the highest (38%). Boomers and Gen Y are most likely to delete cookies (52% and 54% respectively), while Gen X and Gen Y are equally most likely to install VPNs (19%).
Unsurprisingly, social media is strong; among North Americans aged 16 to 64 years old who were surveyed, 91% own a smartphone and 97% have used social media in the last month. Some networks are more popular with some ages than others; just 21% of Baby Boomers are logging into Instagram while more than 78% of Gen X and Gen Y are scrolling through the app. Other social channels like Facebook are popular among all ages while YouTube resonates more with Gen Z (91%) and Gen Y (86%) than the boomers (67%).
Most notably, when it comes to streaming music just 31% of Boomers have caught on to the trend, compared to 57% of Gen Xers, 79% of the Gen Y cohort and 85% of Gen Z. The same pattern exists when surveying the use of subscription services like Netflix – 45% of Boomers are tuning in, 67% of Gen X, 86% of Gen Y and 87% of Gen Z.
In total, roughly 83% of people research products online before making purchases, common among all ages. Search engines were the most popular method of research, for 65% of Boomers 61% of Gen X, 52% of Gen Y and 46% of Gen Z, who preferred social media as a research tool.
So, which devices are most popular and with who? Overall, 77% of North Americans own a laptop and 50% a tablet, still smartphones reign, except with Boomers who prefer a laptop (84%) to a phone (82%). Gen X, Y and Z all favour a laptop to a tablet but a smartphone above any other device.
GlobalWebIndex assembles its studies based on roughly 40,000 data points and survey data from 17 million global panelists.