Column: Grabbing the mic at Advertising Week
Agents of Necessity's Sarah Ivey wants more points of view from the media side at the annual festival.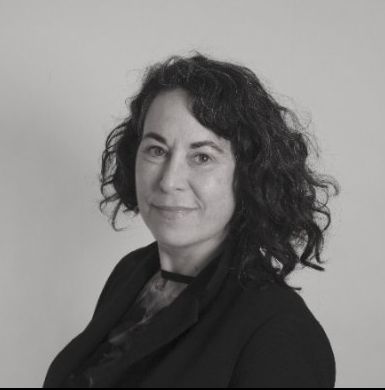 By: Sarah Ivey
Advertising Week New York [AWNY] is really about the business of advertising, about the core issues that drive marketers' advertising decisions. It's about the macro forces that drive industry growth. It's about the business model of the agency and its key components – operations, talent, technology.
AWNY isn't really about the two most interesting aspects of advertising: the work, and big hairy points of view. So far, there is a little of both, but mostly, it's taking care of business.
I always keep my eye out for the presence of the media agencies at AWNY. I naturally have a lot of heart for the industry. I also believe that the media industry is under pressure to reinvent its business model. As such, I was hoping to see more points of view from the media agency business since AWNY, more than other festivals, is the place to have that conversation.
So far that has not been the case. Big hairy points of view belong to the marketers at this festival, and to perennial industry figures like Bob Greenberg and Gary Vaynerchuk. Yes, I hear you say, "Isn't it always the hot shops and the big spenders that attract the headlines?" Sure. But they also take advantage of AWNY as a platform.
This is not to say that media agencies are absent – far from it. There's a decent presence. However, it's the subject of their panel talks that tell the tale.
Just surveying Tuesday's talks, for example, the bulk of media agency presence is focused on the craft of digital media. Whether it's audience planning, brand safety or the automation of programmatic, representation is solid.
Where media agencies were almost completely absent is what concerns me. An entire set of talks was dedicated to the rising power of audio. Number of media agencies involved in those panels? One. Another track dedicated to gaming. Again, just one lonely media agency was involved. Addressability of TV? Zero.
What really bothers me is that these are media touchpoint choices. Remember media planning? I am not sure how you can have a discussion about the power of audio without discussing the right fit for the brand and the potential customer first.
And then there's customer insight. This festival is woefully short on true consumer discussions. Many panels and keynotes deliver pat observations about particular generational cohorts but real insight is thin on the ground. Again, media agencies, with their renewed access to gigantic datasets should be in a position to talk meaningfully about true customer insight. Who speaks most meaningfully about their customers? DTC brands. Who is focused on implementation almost exclusively? Media agencies.
Now, I do know that implementation pays the bills. But here's an interesting fact that I picked up from the excellent ID Comms 2019 Global Thinking Report. The report polled marketers for where media agencies perform best and worst. The lowest score was for "Providing neutral and objective planning recommendations", just lower than "Integrating owned, earned and paid media." Media planning, it seems, is where marketers believe media agencies perform the worst.
Is it a fair criticism? Pitches and procurement are tough. The agencies, for good reason, doubled down on transparency. But there is a big window of opportunity to be really bold and different. Advertising Week remains a great platform for media agencies to articulate a strong point of view and take pride in their whole craft – not just the digital chops.
One bright spot Tuesday was Kim Thompson of Spark Foundry, who when introducing the agency's work for Comcast Xfinity at the YouTube talk, spoke with pride about the agency's creative process. I almost stood up and cheered. I'm going back in today – and I hope to hear more from people like her.
Sarah Ivey is founder and CEO of Agents of Necessity.