People Moves: Zoomer shifts the C-suite and more
New leadership at DAC Group and sales support at Samsung Ads Canada.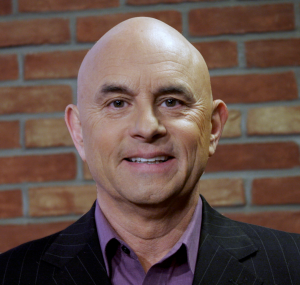 Dan Hamilton upped at Zoomer
ZoomerMedia has named Dan Hamilton to the position of chief operating officer. Hamilton is no stranger to the C-suite with Zoomer: he currently serves as CRO, as well as general manager of radio. While Hamilton will also continue those roles, all areas of the business will now report to him for sales, operations and cost control. Hamilton's relationship with company founder Moses Znaimer goes back to the 80s, when they worked together at Citytv. After Znaimer started Zoomer in 2009, he hired Hamilton as director of retail sales for The New Classical FM. After a series of acquisitions and expansions, Hamilton was promoted to increasingly senior roles within the company.
DAC Group taps former Initiative president to lead Toronto and Vancouver
Adam Luck has joined Canadian-born digital media agency DAC Group, serving as VP/GM of its Toronto and Vancouver offices. Luck, who boasts more than 15 years in media, began his career as an account director at Cossette before moving onto more senior roles, including president of Initiative and head of digital growth and innovation at IPG Mediabrands. He worked as an independent consultant for nearly two years before joining DAC Group in September. The agency has also hired Sonia Allard as VP and GM for its Montreal operations. Her past experience, which spans more than 15 years in senior digital marketing roles, includes VP of media and analytics at Adviso, VP of sales and marketing at Stradigi AI and VP of sales and marketing at iProspect. Elsewhere within the company, Mark Provenzano has been tapped to lead its Chicago offices.
Samsung Ads Canada grows its team
Aktra Sharma is the newest member of Samsung Ads' Canadian team. Sharma, who joins the company as sales manager, will report into regional sales director Dave Pauk. She previously worked in client services and solutions on the tech side, but moved into media with the former CBS Outdoor (now Outfromt Media). She then spent more than a decade in multiplatform media sales with Quebecor Media, handling national sales for digital and print.