Inside Tims Heritage Classic sponsorship
The two-day fan festival is giving Tim's an opportunity to showcase its hockey alignment from the Timbits age to the professional level.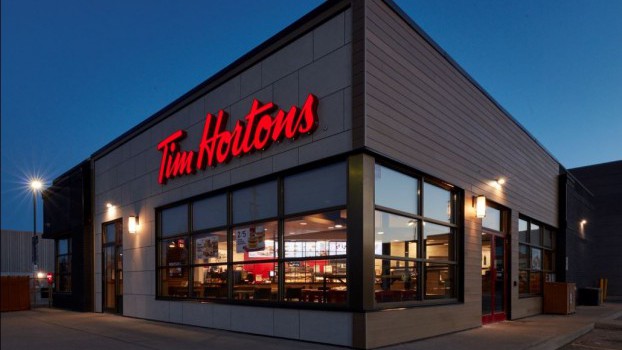 The alignment between Tim Hortons and hockey is so ubiquitous it's almost unspoken.
From the QSR's founding in 1964 by the hockey player who gave the chain its name, to the establishment of the Timbits Hockey program in 1982 and its current hockey trading card promotion, it likely comes as little surprise to see Canada's game and (what many consider to be) Canada's coffee in the same place.
But when a partnership is seen as a given, that can present a unique challenge, says Chris Wakefield, regional marketing lead at Tim Hortons.
"Canadians love that cup of coffee, but how are we able to evolve it?" Speaking with MiC about the QSR's partnership with the NHL on the 2019 Tim Hortons NHL Heritage Classic, Wakefield says there's always extra work to be done when an alignment has been around for that long – how do you keep it from becoming background noise, from being taken for granted?
Even the trading card program, he says, "seems like it's been around for many years, and yet we just launched it in 2015… Although we want to play off that authentic heritage aspect of our brand, we also want to make sure that we're enhancing the programs as often as we can to make them better."
Tim's has been an official partner of the NHL for more than a decade, and has been a title sponsor of the Heritage Classic – a special outdoor hockey game, to be played this year between the Calgary Flames and Winnipeg Jets – since 2011. When approaching the plan for this year's event, the first thing Wakefield says was exciting for the brand was that it would take place not in Calgary or Winnipeg, but in the middle ground of Regina. The city does not have an NHL team, and Wakefield says this is a chance to get fresh eyes on the brand in this context.
"Being in a neutral site, it's a great opportunity to showcase our relationship with the NHL and our leadership in Canada to a new brand. And that was the first step in creating a comprehensive plan to activate against this event."
The event has a surrounding two-day fan-fest that kicks off prior to the game on Saturday and through to the following day. The fan fest is the biggest concentration of Tim's activity, where coffee trucks will be active, branded with the classic Flames and Jets team colours. Patrons will have a chance to get their hands on the custom Tim Hortons Upper Deck hockey cards, as well as win a trip to the 2020 NHL All-Star game in St. Louis.
When you move inside Mosaic Stadium, there's a chance to get Tim's coffee while watching the game, a special occurrence for the stadium. Beside the main rink, there is a smaller rink showcasing a Timbits Hockey game. The Timbits Hockey program, Wakefield says, is still the biggest manifestation of its hockey promotions. This year, more than 100,000 players are part of the program, and Wakefield says it's important to showcase the fruits of that labour to consumers.
Lastly, as Tim's winds down its trading card promotion across Canada, the venue will host a special event where fans can trade their cards with one another.
From there on out, the plan is centred on more traditional paid media. Content captured at the event will play out across digital and social.
The brand is also engaging in an integrated paid media campaign with Rogers Media and Sportsnet prior to the event in order to bring focus to the game itself. "The majority know that it's the Tim's NHL Heritage Classic, but the game is actually the late game on Sportsnet," says Wakefield. "The early game [7 p.m. Eastern] is the Leafs [versus] Habs, which typically has high views. So we know we can catch a lot of eyeballs there and help bring them in."
"As a brand, it's important to show that we're part of that hockey experience and journey the whole way through. From the Timbits hockey, all the way up to our partnerships with professional sports teams. It's great to be able to show it all in one place."
Tim's worked with Rhoddy Marketing Group on the event activation, while Horizon continues to handle paid media and Zulu on creative.