Behind the Buy: SickKids puts big spend into Twitter
In a campaign that has to balance mass awareness and performance media, the foundation is using 280 characters to tell the stories of many exceptional kids.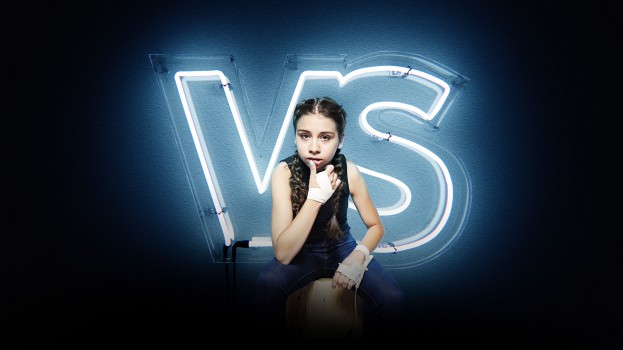 Since the SickKids Foundation first launched its provocative "VS" campaign in 2016, the effort has consistently been one of the most recognized Canadian campaigns in terms of coverage, awards and, well, doing exactly what it's set out to do.
The "VS" campaign was first introduced with the intent of raising $1.3 billion toward building a new hospital. After three annual campaigns, it's at $900 million. It's tapped different approach, creatively, every year, and has at times shifted its media investment around – from its first, digital-heavy iteration to its second, more neighbourhood-centric OOH iteration.
But there's still a common thread that runs throughout. Every year, the campaign creative has had the challenge of going beyond tugging at the heart strings, to actually burn its way into Canadians' memories and make a genuine connection with the cause. And so too the media must work double-duty, with big buys to increase mass awareness accompanied by hard-working digital dollars for conversion purposes.
This year, says Kate Torrance, director of integrated brand marketing, that balance is more crucial than ever. With the Foundation at 75% of its goal, Torrance says this tends to be the stage where donors drop off. "People think you're well on your way to the finish line," she says. It has to reach Canadians and get its message out, while also ensuring that the message translates into donation – meaning it needs to strike the precarious balance of mass and targeted.
With a media buy handled by OMD, Torrance tells CARD the media plan is really represented in two stages. The first is broad awareness, which kicked off Oct. 13.
Digital is doing some of the heavy lifting in this department, but out-of-home buys are more prominent at this stage. OOH is centered around the Greater Toronto Area, a natural fit as the home of SickKids (although many patients and their families travel thousands of kilometres to access SickKids' treatment). The Toronto buy will feature full TTC vehicle wraps, as well as 200 static and digital faces. It will tackle some of Toronto's most popular family-friendly tourist destinations, such as the CF Toronto Eaton Centre and the rink boards at the Scotiabank Arena. It is also making a move in the cinema space.
Also on the mass awareness play is a TV buy featuring a children's choir singing its re-imagined version of Johnny Cash's "Hurt." With high-profile programming to work against – like Sportsnet's Hockey Night in Canada – the first two weeks of the campaign are slightly more tied to emotional messaging, and, in Torrance's words, "Reminding people about what's behind everything we do – the kids."
But starting Oct. 28, SickKids got down to business with performance marketing. While she says video isn't commonly associated with driving conversions to donations, it's leveraging insights from its first "VS" iteration, which found that its Twitter spend went a long way. The Twitter buy kicked off concurrently with the mass media, re-launching the original "Undeniable" spot from 2016. That video was followed by a prompt, with Twitter asking people if they'd like a notification when the new creative goes live. Torrance says it allowed SickKids to re-target people who were engaged with the campaign and then "it allowed them to raise their hands and say, 'yes, I want to be the first to see the new one.'"
Once the new creative went live, Twitter and YouTube were used to, in Torrance's words, "get [people] moving down that rabbit hole," offering them not just the hero spot but several original videos focused on the individual stories of certain patients. The videos are varying in lengths, which Torrance says is a strategy to ensure that each video gets enough play-through to hold audiences' attention and take them through to the end, giving them a chance to donate before they move on from the content.
This tactical, drive-to-donation performance media spend is running for a full month.