Details released on Canada's newest original cooking show
Corus is hoping cultural diversity and emotional appeal will attract international attention – and plenty of sponsors.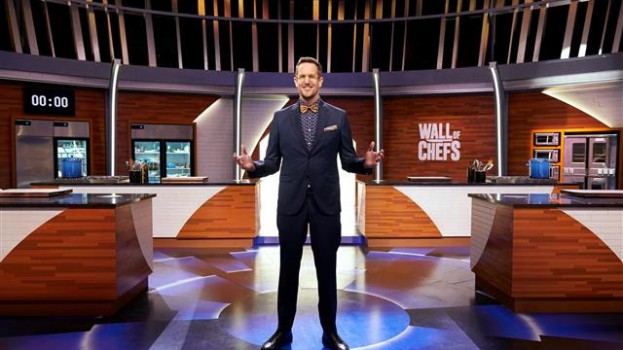 Corus Studios' new original unscripted format, Wall of Chefs, has a premiere date and time slot, officially. The cooking competition, which puts amateur chefs to the ultimate test against a revolving panel of celebrity chefs, premieres Feb. 3 on Food Network Canada. The 10-episode, 60-minute series will air Mondays at 10 p.m., with Carnival Eats star Noah Cappe as its host.
Barb McKegrow, SVP of national advertising revenue at Corus Entertainment, confirmed to MiC that there is an integrated sponsor, however the identity of the sponsor is under wraps until a later date. Corus, in the meantime, is still accepting sponsors for the first season. McKegrow says that although "opportunities are no longer possible for [in-show integration] on the inaugural season… there are opportunities with creative short-form media executions."
She says Corus is also open to looking at sponsors for the next season. Opportunities include having products featured as a key ingredient or component in cooking challenges, such as the Chef's Fridge challenge. Other integrations it will work with include set integrations, such as appliances, kitchen equipment and contests.
Lisa Godfrey, VP of original content at Corus, tells MiC one of the biggest distinguishing factors about Wall of Chefs is that the cast is very diverse, representing different regions, cultures and cuisines, and has strong female representation. Corus Studios is planning to shop the format to various networks around the world, so plenty of effort has been put into creating a show that could be a mass appeal, international hit.
As such, the series targets adults 25 to 54."So many men and women are passionate home cooks," says Godfrey. She says it's also likely to appeal to fans of Corus' current cooking competitions (Canadian versions of international formats) like Iron Chef Canada and Top Chef Canada.
There's a real "personal journey" to the competition aspect, says Godfrey, because the amateur cooks "are under nerve-racking pressure as they compete in front of their culinary idols." Some of the well-known chefs who will judge include Lynn Crawford, Massimo Capra, Alex Chen, Meeru Dhalwala, Susur Lee and Joël Watanabe.