Four numbers from Kantar's 2020 media predictions
From the growth of e-sports to the potential of 5G, here are the numbers marketers need to keep their eyes on in 2020.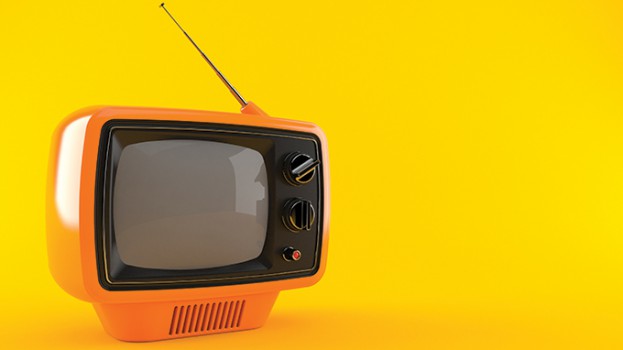 Global research agency Kantar has released its 2020 media and technology predictions, tapping experts from its outposts around the globe to see what will be the biggest media stories in 2020.
Unsurprisingly, whether Kantar was talking TV, radio or sports, there was a digital component to almost everything. With 5G approaching and an increasingly crowded SVOD market, Kantar's report looks at all the opportunities – and complications – that come with this changing media landscape.
Here are four big numbers marketers need to know:
44
The percentage of people who have at least two SVOD subscriptions.
As more global players have crowded the worldwide OTT market (with Disney+ being the latest to hit Canada) and even more to come, the competition may seem healthy, but subscription fatigue could be on its way. Of people who pay for a streaming service, 44% of those consumers pay for at least two; 18% pay for at least three; and 7% pay for four or more. Kantar says this suggests that the market could possibly be unwelcoming to a new entrant, as "consumer attention and wallets only stretch so far."
Kantar predicts that the coming year will see a convergence of TV including online streaming and video. "Consumers will continue to use advertiser-funded and subscription-based services, but the ever-increasing amount of available content and platforms will lead to a paradox of choice."
20
Download speeds under 5G will be up to 20x higher.
The world is expected to see the long-anticipated 5G mobile network roll out over the next year; Kantar says China leads the charge on this, however Canada's mobile networks are investing tens of billions on mobile infrastructure that they say will put implementation somewhere between 2020 and 2026.
With download speeds exponentially higher than anything under 4G/LTE, Kantar says it will facilitate advancements in more data-heavy activations such as VR, more support for IoT devices such as "smart" products around the home, more connected technology and wearables and, for marketers, more personalized brand experiences as there are many more opportunities to connect with mobile consumers. However, the challenges include more fragmented data sets for marketers to sort through, and walled gardens will need to connect with other platforms to get a more accurate picture of consumers.
63
Percentage of marketers who plan to increase their podcast spending.
There's been an undeniable buzz (pun intended) around audio in all forms, whether that's streaming music, smart speakers or the rising juggernaut of podcasting. According to Kantar, 63% of marketers plan to increase their spend on podcasting, while brands are also exploring opportunities in audio from smart speakers.
But Kantar's own research shows that the opportunities don't have the same scale and mass reach as other mediums; only one quarter of adults in all of Kantar's markets report owning a smart speaker, and 50% of respondents to one of Kantar's survey questions state that they use a smart speaker less than once per week (however, this question did not distinguish between owners and non-owners). The main tasks people use smart speakers for are streaming music and checking the weather, the former of which has more obvious potential for ad integrations than the latter. And, few users are asking their smart speakers to go to online stores or make purchases for them, Kantar says.
Podcasts face a similar barrier in terms of scale; online listening reaches 9.8% of people age 12 to 79. Despite that, Kantar's data shows above-average lifts on metrics such as purchase intent when it comes to exposure to podcast ads.
600 billion
Number of minutes Twitch is expected to stream by the end of the year.
E-sports is a lucrative business and is only getting bigger. Three years ago, Twitch users watched a combined 292 billion minutes; by the end of this year that will have more-than-doubled at 600 billion. Of the games that are biggest, Fortnite attracts a more mature audience than one might expect (54% of people who followed the Fortnite World Cup, according to Kantar, are working professionals). Mainstream sponsors of e-sports in Canada include Ubisoft, Bell and Canon Canada.
While e-sports remain a digital-first medium in most markets, Brazilian pay TV network SporTV began broadcasting e-sports for six hours on Saturday afternoons in 2017. This past September, the broadcast of the Brazilian League of Legends Championship accounted for 45% of the channel's total audience throughout the entire day. Kantar predicts that e-sports will gain more mainstream prominence around the world next year, but marketers will need to take time to understand the audience.