Kawhi's Toronto return breaks NBA viewing records
Former Toronto Raptor's first game back with L.A. Clippers drew more than 3.2 million viewers.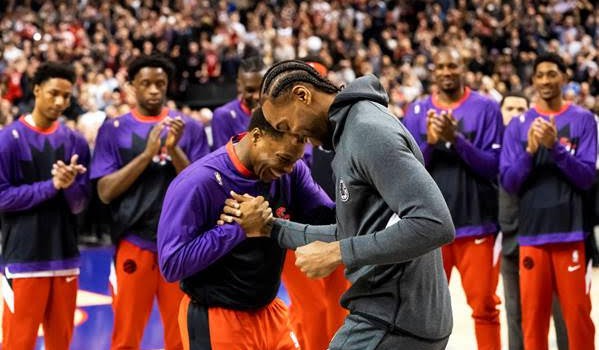 Kawhi Leonard didn't hit the court playing for the Toronto Raptors Wednesday night, but his "homecoming" attracted an all-time regular season record drawing more than 3.2 million viewers over the course of a game that saw the L.A. Clippers defeat the Raptors 112-92.
TSN's broadcast of the game drew an AMA of nearly 1 million viewers, according to preliminary overnight data from Numeris. The reigning NBA champs have kept a steady growth in audience since breaking records in the spring during the championship series.
The Raptors made history again as Wednesday night's game went down as the most-watched regular season NBA game on record. With the visiting L.A. Clippers, the game marked Leonard's first trip back to Toronto since signing with the team in during the off-season. The L.A. native was presented with his championship ring during a pre-game ceremony during which audiences peaked at 1.5 million viewers.
Live streaming starts for the game were up +61% and the game saw major engagement on TSN's social platforms with 4 million impressions, close to 400,000 video views on Instagram and 1.5 million video views on Twitter.