Karine Courtemanche on small victories and the big picture
On the last day of the MiC industry wishlist, the Touché! president discusses how to use the present to optimize for the future.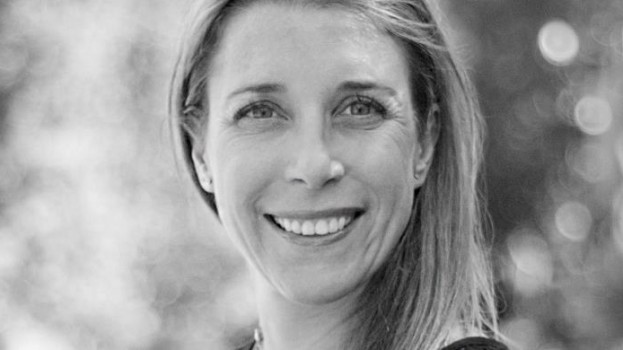 The Industry Wish List is back. MiC is looking at the issues and trends of 2019 with some of the brightest minds in the business, discussing how the industry has changed in the last 365 days, what challenges lie ahead and how brands, media companies and agencies are adjusting.
Life is never dull for Karine Courtemanche.
The Touché! president lives and breathes media – and if you live and breathe an industry that is constantly in flux, that means you're in for a wild ride. And amidst that wild ride, Touché! has not only shone in Canada but on a global stage, picking up honours at the Festival of Media, M&M Global Awards and more.
It has never been about the hardware for Courtemanche, but about showcasing work on a global stage, showing what Canadian brands and agencies are capable of. As she looks into next year, Courtemanche is aiming to focus even more on Canadian media, and asking brands to put their money where their mouths are and invest in homegrown media. On the last day of the MiC 2020 Industry Wish List, Courtemanche discusses the future of media, and how one can prepare in the present.
This interview has been condensed for clarity and length.
What was the best investment you feel Touché! made all year?
There's never a one-size-fits-all approach to planning and investment, but it was a year where in order to make the best investment possible, we had to shift gears on analytics and the way we looked at the best results of the campaign. There used to be a time where we looked at reach and that's how we made our decision. This year, we also had to prepare for a cookie-less world. We couldn't rely on cookies to make those decisions based on the same metrics. We started looking at metrics that were a lot more complex. We started looking at attribution work, modeling work. In 12 months, it was a drastic change from moving to decisions based on cookies to attribution works. I'm hoping that for all of our clients that we made decisions that were based on stronger insights.
As an industry, I think the work on Via Rail made me especially proud. We've hopefully inspired the industry as a whole to commit to the greater good.
What do you think is preventing the rest of the industry from pursuing that greater good?
There is a lot of bias toward American giants, because they own part of the technology and the analytics based on the decisions we make. Somehow, if you control the measurement, it's easier to control investment as well. That's the definition of a walled garden in itself. They control measurement, they control investments, it's all in a box. The problem we had was to prove that Canadian news outlets and entertainment platforms could perform just as well as the other ones even if they didn't have the measurement in place to prove it. That was the measurement piece that made this piece strong. This specific client invested so much more in Canadian media compared to previous campaigns, and yet it proved to be as effective than the other ones.
How much of your time now focuses on educating clients through big-picture issues, rather than just execution and strategy?
I think it's part of our responsibility. Because you're constantly optimizing, because you're in an always-on mode, the pace of things makes it more difficult than ever to find time to do it. But we believe it's our responsibility to do it. We host educational series called Data for Breakfast, where we meet all our clients, recently we did one about social media. The more we invest in education of our clients, it pays off for all partners involved.
What are the challenges of a modern marketer and how are media agencies helping to solve that?
There are a lot of discussions around investing in the bottom of the funnel versus the top of the funnel. I think as a rule of thumb, a lot of clients have gone way too deep on conversion, promotion, as opposed to investing in brands. I think we're in a good position because we're not biased. The agency by default, it's their job, they support brands, they build brands. They're getting pushback on how much should they invest in it. Sometimes a short-term result shows that it's better to invest in promotion than investing in brands. I think we can come as a good partner that we can bring arguments. That's one thing most of our clients are struggling in. The way they are structured internally, some are responsible for brands, some are responsible for driving online sales, and that affects where budgets should go.
If the media industry could make one collective resolution for 2020, what would you want it to be?
It might be wishful thinking, and it might seem very naive, but I think at every single level of this industry, there should be more collaboration. If you look at industry boards, they struggle to find people who have time to invest in our industry to try to make those boards as efficient as possible, and way too often, our partners are fighting for share within the industr as opposed to working togehter to try to increase investment coming for their entire industry, so you have one TV station fighting against another, as opposed to them working together to increase investment for the entire industry. Agencies act like that as well. It feels like sometimes we're so focusedon trying to fight one another that we forget that there are bigger issues we should solve together. As naive as it sounds, I'm truly hoping for better collaboration for all partners. When we get together, we can create exceptional