Perspectives: My best investment of the last year
What were the strategies and alignments that helped marketers catch lightning in a bottle?
Often, we tend to use this time of year to focus on a look a head – New Years Resolutions, wishes and aspirations for the year to come.
But where do you learn where you want to go? From looking back. We talked to three marketers and one group account director from across categories – CPG, alcohol and non-profit – to look at the best investment decisions they made last year, and what lightning in a bottle they're hoping to catch once again.
Mixing tested-and-true with shiny-and-new
Lina Kim, VP and group account director at Havas (Corby)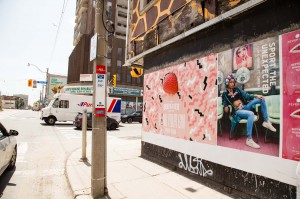 We found last year, we had a little more latitude in the out-of-home space. It's not necessarily that we pivoted spend, because alcohol has a lot of ground in that space. But we were able to do quite a bit of out-of-the-box stuff creatively and it proved to be one of the most worthwhile spends. One thing we were particularly proud of was the strawberry activation for Beefeater this summer. But one investment that was really heavy on out-of-home was the Changemakers program with Absolut. That brand has a long history of promoting equality with the LGBTQ+ community, so we used the program to take the iconic status crown of Absolut, that very recognizable bottle shape while also highlighting local changemakers. We were going to buy outdoor anyway, but did we want to just run a bunch of 10x20s? Not really. Out-of-home, in recent years, has given us a lot of out-of-the-box options to take creative further. Especially in the alcohol category, it continues to be a great investment.
The other big area that was quite a bit bigger last year was audio, especially with the JP Wiser's brand. Linear radio still works very well, so there was a nice chunk of that in our planning, but we paired that with some podcast integrations. We had 15 and 30-second brand-sell ads, plus a very nice partnership with the Podcast Exchange, which gave us custom announcer-read audio. One of the properties we did that with was Conan O'Brien's podcast. From a cost perspective, it wasn't that bad, and because it was a host-read, there was some flexibility. We paid for 30 seconds, he gave us around 90 seconds. A minute and a half is almost like custom content – he was telling a narrative in the story. It's a twist on traditional channels, which really makes them pop and makes them punchy. Making that incremental step doesn't cost as much as finding something new and innovative. We took something tried and true and jazzed it up. Especially considering Corby is a new client last year, there was a lot of good innovation there.
Pinning to win
Emma Eriksson, VP of marketing at General Mills Canada
With CPG, and especially with food, our best investments are still the big mass brand TV campaigns. We still see the highest ROI, the biggest impact on the mass campaigns. But when it comes to smaller things we [started doing] differently last year, one thing that has a lot of legs is Pinterest. When it launched in Canada in a bigger way, there are some brands of ours that really fit with that platform. Anything that is more ingredient-based food, like our baking portfolio – Old El Paso, for example – we've taken some bets. We have a platform called Life Made Delicious, which is our recipe-based site. It's such a perfect fit for Pinterest, so we're seeing really good traction with our investments. It's been an experiment, but I think we're going to double down on those brands that are about ideas and recipes.
The other thing, when I asked everyone on the cereal side, was that on Google, they have a product called Director's Cut, where they can put out assets that will optimize to the target. So it customizes based on the target's different parameters, like where they've been before and what they've been searching for, and it customizes the message to the person. For example, our classic yellow-box Cheerios: if you're the mom of a toddler, we're going to talk about baby's first finger foods, but if you're a Boomer, we're going to talk about how it's low-sugar and low-grain. That's allowed for good impact, good ROI, and we're going to double down on that as well.
But still, TV is definitely not dead for us, versus our U.S. counterpart. TV still has incredibly high penetration, so it's worth the money.
An inte-great-ed strategy
Kate Torrance, director of integrated brand marketing and Noelle De La Mothe, director of direct and digital marketing at the SickKids Foundation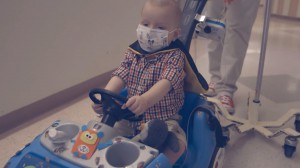 Torrance: This isn't necessarily just about the investment, but it's connected to performance. One of the best decisions we've made as an organization is how integrated we are. The brand team and the direct and digital marketing teams are now briefing our media partners as one and reviewing the platforms as one, which has made a huge difference.
De La Mothe: We're still mid-campaign on this – our campaign wraps December 31 –  but right now for our integrated campaign in-market, our top investment was probably paid social, specifically a combination of Facebook, Instagram and Google. To reiterate Kate's point about integration, that made us more effective in the last year – we got more reach through the brand videos that we put out there on social, so we could target broader audiences with our social. The second thing was that we partnered with Facebook to leverage their algorithm and let them optimize what our best-performing offers would be, which helped us achieve better cost-per acquisition. We're tracking 32% growth over the same time last time through our paid social through the number of monthly donors, and our CPA is 30% lower. So at year-end, we're integrated across brand and direct, and we have a higher volume of monthly donors for less money.